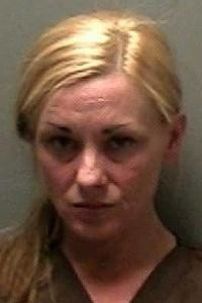 A woman who was once a cheerleader for the Tennessee Titans NFL team has been charged with sexually abusing a 12-year-old boy at a party.
The 42-year-old woman, Elizabeth Leigh Garner, was invited to the party by the boy's mother. During the party, Garner followed the boy to the bathroom and offered to perform a "sexual act" on him.
Though Garner didn't deny any of the charges in her interview with NewsChannel 5, she claimed that she was too drunk that evening and that the incident had been a mistake.
"Ms. Garner, who was advised of her Miranda Rights," said that "she got the boy confused with a man who also was at the residence," Murfreesboro Police Detective Tommy Roberts told Deadspin.
However, the incident has been related differently by the boy. He claimed he was on his way to the bathroom in his home when Garner followed him and offered to perform oral sex, said Roberts.
The boy also said that Garner asked him if "he had ever been with a woman," adding that the woman groped the outside of his trousers and tried to remove his clothes before the boy managed to run away.
"He also said she was making an attempt to take his shorts off," Roberts said.
Garner's offer frightened the boy, who left the room and informed his mother.
"There is no excuse for sexually assaulting a child," Kyle Evans, a public information officer for the police department, told NewsChannel 5. Evans added that if someone cannot tell a man from a child, there are "problems" with that person.
Garner was taken into custody at the Rutherford County Adult Detention Center and held on a $30,000 bond, reports Murfreesboropost.com .
Garner is charged with aggravated sexual battery and solicitation of a minor. If found guilty, she could face more than eight years in prison.