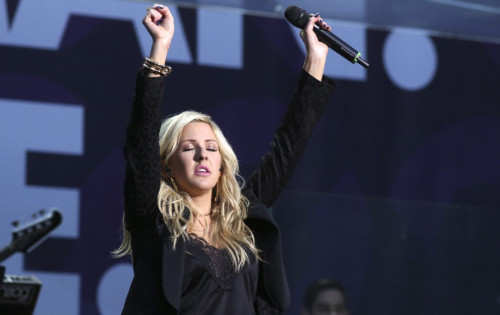 Singer Ellie Goulding has finally opened up about her performance at the royal wedding.
The British star was invited to perform at Kate and William's wedding reception in April 2011.
She admitted that keeping her performance a secret ahead of the big day wasn't easy.
"In the weeks before, everyone I know was talking about the wedding, everyone I know was talking about the wedding, and I was sat like [puts knuckles in her mouth], trying not to say anything,' Goulding told Marie Claire UK.
"I kept it to myself for so long – but no one would have believed me anyway."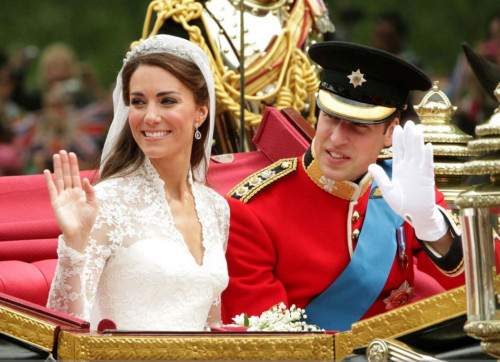 The 27-year-old said that Duke and Duchess of Cambridge spoke with her "quite a bit" throughout the night.
"They're just a really awesome couple, lovely people, so I understand why people are fascinated by them," she continued. "It was a really beautiful night - but then, I haven't been to many weddings."
The "Burn" singer was recently linked to one direction star Niall Horan, butis currently single. "I quite like being by myself. What's wrong with that?" she said, but admitted that a wedding might happen someday.
"Well, it might be nice to have a wedding one day, mightn't it?" she said.