Elon Musk shares first photo of Boring Company tunnel with a Tesla Model S inside it
The Boring Company wants to build tunnels that can carry cars on electric skates at over 200 kmph.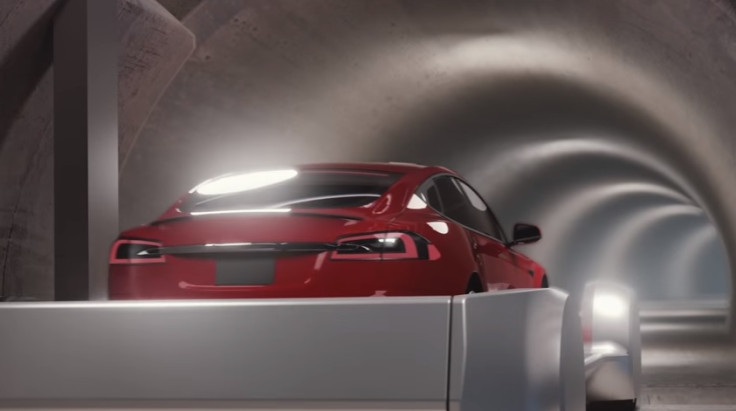 Elon Musk has shared an image of his Boring Company tunnel with a Tesla Model S parked inside it in Los Angeles, as part of a project to decongest traffic.
Earlier this month, it was reported that Musk's Boring Company was to dig a two-mile-long tunnel starting at the Spacex HQ and ending at Hawthorne after it received approval from the city of California.
While the present tunnel is directly below Musk's own private land below Spacex, he will now be extending it below city streets and public property. The tunnel will be 44 feet below street level and will not go below any residences, both public and private.
The Boring Company wants to decongest traffic and increase the speed of travel, according to its website. It claims that this is possible by building tunnels deep below the surface which will carry cars on electric skates at speeds of over 125mph.
By taking the job of driving away from people, it makes it possible for cars to reach higher speeds in smaller tunnels as well as reduce the pollution of everyday travel, the company claims.
The tunnels that Musk is planning to build will have a diameter of 14 feet. The tunnels will be single lane and initially each skate will carry only one vehicle.
The Boring Company says the tunnels built for electric skates can also function as hyperloop tracks with the addition of vacuum shells.
Musk claims that a large network of tunnels running deep under any city will fix congestion no matter how large it grows. The new tunnel project beneath Hawthorne is possibly the first step towards realising Musk's dream of automated, congestion-free high speed travel within cities.
© Copyright IBTimes 2023. All rights reserved.