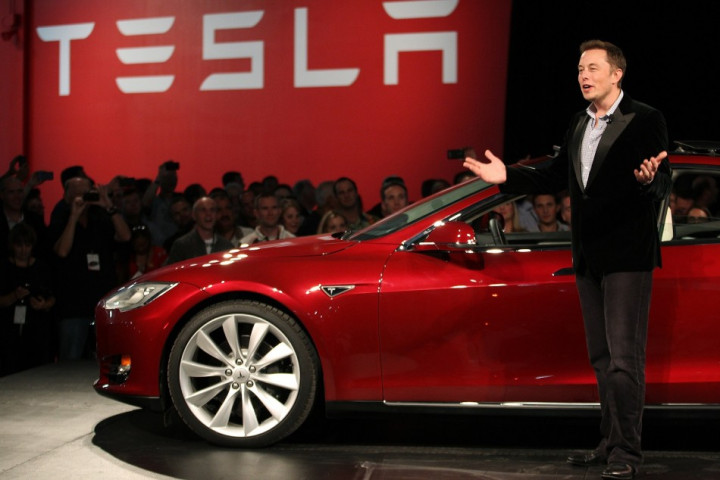 Billionaire inventor and entrepreneur Elon Musk has teased the announcement of a new car in his all-electric Tesla range, promising to "unveil the D and something else" at the Paris Motor Show on 9 October.
The motor show is beginning this week, but Musk ratcheted up the excitement a bit more by announcing that Tesla would be announcing something big next week.
Musk tweeted the following at 2am (UK time) on Thursday, 2 October:
The cryptic tweet, which shows an image of Tesla's current Model S, fuelled much wild speculation about what Musk would be unveiling next week.
Many suggested that Tesla would be launching an entirely new car called the Model D, to sit alongside the Model S and Model X which are already on sale.
Dual-motor AWD
Others suggest that because the Model S is shown in the picture accompanying the tweet, the announcement will be about an updated version of that model, with the D standing for dual-motor, meaning the new Model S would feature all-wheel-drive like the Model X.
Tesla has previously said other variants of the Model S were in the pipeline, and this could be one of them.
Tesla is also working on a Model 3 (previously set to be called the Model E until Ford threatened to sue) which Musk said would be unveiled in 2016 and go on sale in 2017 - so it's unlikely we're going to see that next week in Paris.
Driver Assist
Finally, some suggest the announcement won't be a new car at all but an upgrade to the existing models, with the D standing for Driver Assist which will include automatic lane detection and the ability to read speed limit signs.
The upgrade could be included in Tesla's long awaited OS 6.0 software update, which is also set to include a feature which will allow users to start their cars using their iPhones - likely with Touch ID.
Musk himself was clearly enjoying all the speculation, tweeting: