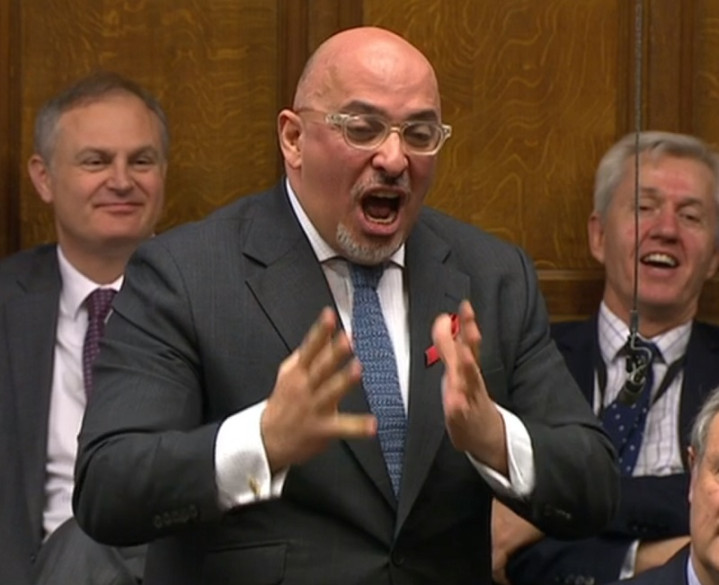 A Conservative MP quoted lines from William Shakespeare's Richard II to attack Emily Thornberry after she posted a picture of a house with three England flags and a white van outside on social media site Twitter.
The former Shadow Attorney General resigned from Labour's front bench and apologised for the image, which was taken as voters went to the polls in the Rochester and Strood by-election, after being accused of snobbery.
Stratford-on-Avon MP Nadhim Zahawi, who spoke during Prime Minister's Questions, said MPs should not "sneer" at hard-working people.
"When I see a white van, Mr Speaker, I think of the small business owner who works long hours to put food on the family table," Zahawi said.
"When I see the cross of St George, I think of the words of my constituent, William Shakespeare: this blessed plot, this earth, this realm, this England.
"Does my right honourable friend agree with me that we shouldn't sneer at people who work hard, who are patriotic and who love their country?"
Prime Minister David Cameron said he agreed "with every word" of the backbencher's question.
"I was wondering why the Labour benches were so quiet and now I realise, of course, the former Shadow Attorney General, who normally makes so much noise, presumably isn't here today – probably out taking pictures of peoples' homes I expect," Cameron replied.
"But we know what that meant about the modern Labour Party – sneering at people who work hard and love their country."
Later on in Prime Minister's Questions, Mark Reckless was jeered as he made his first appearance at the event as a Ukip MP.
"I'm grateful to the Prime Minister for spending so much time in Rochester and Strood," he said, in reference to Cameron's five visits to his Kent seat.