Dubai-based Emirates have announced it will begin operating the world's longest non-stop regular flight path. The daily direct service from Dubai, in the UAE, and Panama City, on the Pacific Coast of Central America is set to begin on 1 February, 2016.
The new route will take an incredible 17 hours and 35 minutes heading west over North Africa and the Atlantic Ocean. The Boeing 777-200LR aircraft will cover a distance of approximately 8,580 miles (13,800 kilometres) carrying 256 passengers, eight in first class, 42 in business, and 216 in economy.
The flight will take the crown of longest non-stop regular flight in the world away from the Qantas Airways service between Sydney and Dallas, which takes 16 hours and 55 minutes covering a distance of 8,578 miles (13,804 kilometres). Last year, Singapore Airlines ended its non-stop flights from Singapore to New York, a 19-hour marathon that covered 10,377 miles (16,700 kilometres) on a four-engine Airbus A340-500.
Emirates also plan to launch a Auckland to Dubai route with an estimated flight time of 17 hours and 15 minutes approximately 8,800 miles (14,162 kilometres) on 1 March. But both will pale into insignificance to plans by Qatar Airways to launch a non-stop route between Doha and Auckland. Should the new route go ahead, the 9,034 mile (14,538 kilometres) journey will take an estimated 18 hours and 34 minutes.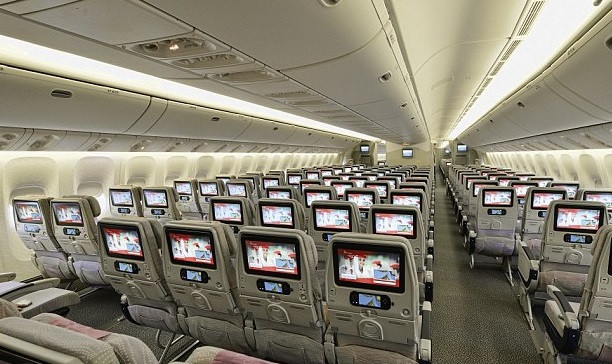 The Dubai–Panama route plans to carry up to 15 tons of cargo transporting key imports to Panama, including pharmaceuticals, machine products and electronics. The first flight, Emirates EK251, will depart Dubai at 8.05am and arrive in Panama City at 4.40pm daily. And the return flight, EK252, will leave Panama City at 10.10pm, arriving in Dubai at 11.55pm the next day.
Panama Vice President Isabel Saint Malo de Alvarado, said: "New doors to the country will open with a direct connection to the Middle East, a strong and thriving region with great synergies to both Panama and Latin America."
His Highness Sheikh Ahmed bin Saeed Al Maktoum, Chairman and Chief Executive of Emirates Airline & Group, added: "Panama City will be our first destination gateway in Central America, providing a convenient option for our passengers travelling from or through our global hub in Dubai and onward to destinations throughout Central America, the Caribbean and the northern part of South America."