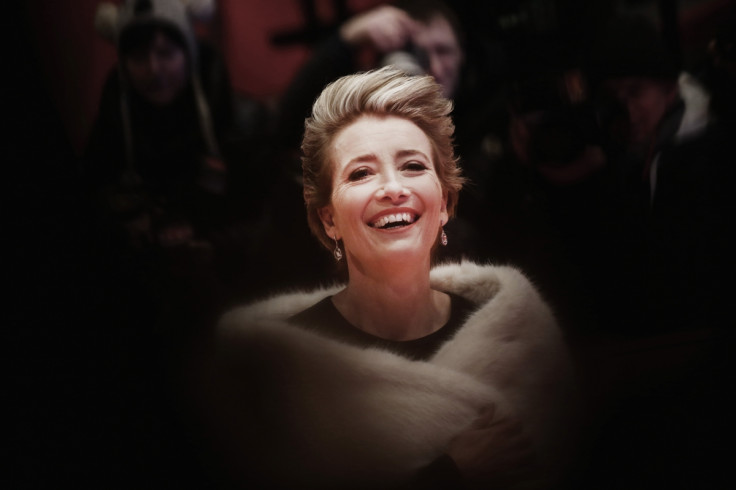 Emma Thompson and husband Greg Wise seemed to be having fun while posing naked with nothing but a pair of deep sea black scabbard fish. But they weren't the only ones. Oscar winner Mark Rylance showed off his derriere while posing with a smooth-hound shark while The Last of The Mohicans actress Jodhi May tackled a swordfish bigger than herself.
The 12 British personalities posed with dead sea creatures and nothing else, for this year's collection of photographs to raise awareness about overfishing, as part of the ongoing Fishlove campaign which is done is association with London's J Sheekey Oyster Bar.
"The collapse of fish stocks is an environmental catastrophe that is seen by scientists as being as important as climate change," the FishLove website stated. "But the good news is that it is a catastrophe that can be easily averted. With the right political measures over the next five years, our seas can survive for generations to come."
Other West End theatre actors from this year's collection which was created by photographer Jillian Edelstein, include comedian Adrian Edmondson with a prawn, Alex Jennings covering up with a pink seabream, Chipo Chung caressing a grey mullet, Felicity Dean with a cod and Gary Avis with a mahi mahi. Joseph Millson worked a warrior pose with five dogfish, Tom Bateman went face to face with a red mullet and Miriam Margolyes popped a finger into the gill of her john dory.
The campaign has been active since 2009 when it was started by Nicholas Röhl, co-owner of Moshimo, and actress Greta Scacchi, in a bid to protect marine life. Since then, various British personalities including Jerry Hall and Richard E Grant, Ben Kingsley, Gillian Anderson, Kenzo, Helena Bonham Carter, Hugh Bonneville, Richard Branson and Judy Dench have posed for the annual photo collection.