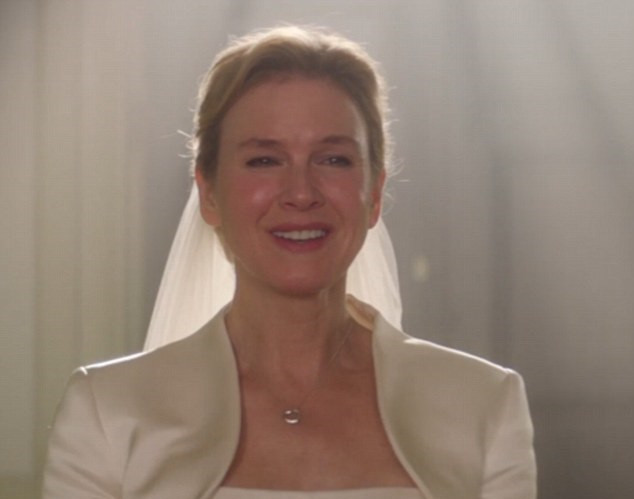 Bridget Jones was a champion for singleton's everywhere, but after finding love with Mark Darcy, she finally manages to walk down the aisle. Or does she? In the first trailer for the eagerly anticipated third movie in the hit series of films, Bridget Jones Baby, Renee Zellweger returns as the unlucky-in-love Bridget.
It all looks so promising initially as the ever hopeful Bridget is seen walking down the aisle on her wedding day in the presence of her family and friends. However it all seems short-lived as the scene cuts back to the more familiar setting of Bridget alone in her room. "So there I was surrounded by my friends and all ready for my happy ever after. At least that's how I pictured it, the reality was much more single."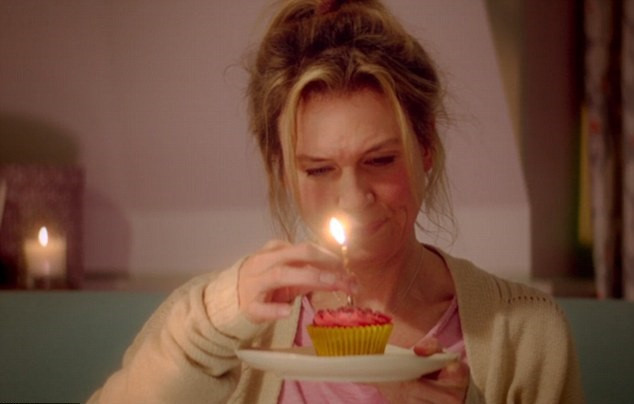 The strains of the wedding march are replaced by the sound of Céline Dion singing the plaintive cry of singletons everywhere "All By Myself" and Bridget mouthing the words she knows so well. But this time, the formerly self-pitying Bridget is having none of it. "'Oh f**k off," she declares switching off the anthem for doomed youth.
The former focus of her affections soon makes an appearance as Bridget bumps into him at a party. The pair exchange awkward civilities before ordering very strong drinks. "Am maintaining good relationship with ex," she declares. "Still, not to dwell on the negatives, many positives to note. Am absolutely loving my new life."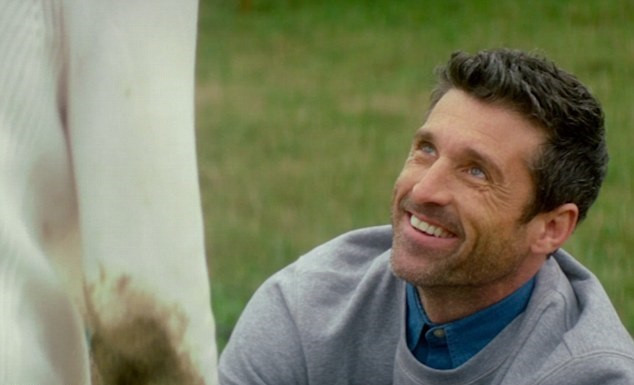 A singleton again, Bridget is seen embracing her solo life, surfing the crowd at a music festival, making a move on a bemused Ed Sheeran and falling over in the mud only to be rescued by the desperately handsome Jack Qwant. With a new man in her life and finding gainful employment as "a top job as producer of news programme", all seems to be going well until she discovers she is pregnant.
"Who's the father? Is it Mark's?" asks her mother. "There's at least a 50% chance," Bridget coyly replies.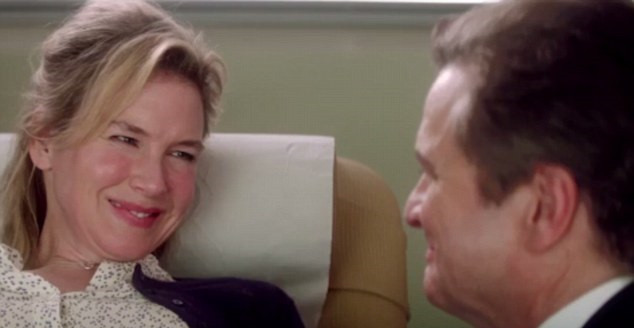 Featuring key players from the film's original cast including Pamela (Gemma Jones), best mates Jude (Shirley Henderson), Shazza (Sally Phillips) and Tom (James Callis) and her father Colin (Jim Broadbent), the film promises to bring Bridget's search for love to a fitting and fun-filled conclusion.
In a recent interview Zellweger revealed that three different endings have been filmed for the movie and none of the cast, including her, knows which one will be in the finished film. "It's kind of brilliant. None of the cast knows who fathered Bridget's baby or who she'll choose as her beau. The plan is to keep us all in the dark, right up to the premiere," she told the Sunday Express.
The hugely-anticipated third installment of the Bridget Jones franchise is being directed by Sharon Maguire, the director of the original Bridget Jones's Diary movie which was released in 2001.
Bridget Jones' Baby is out in UK cinemas on 16th September 2016