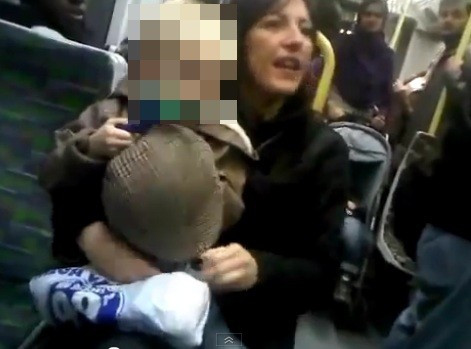 White supremacists are planning to send donations to Emma West the alleged racist in the 'My Tram Experience' YouTube video.
The International Business Times UK discovered a far-right forum which promotes white supremacy supporting "white hero" Emma West.
The group are planning to start a defence fund to show their support for the 34-year-old mother from New Addington.
The nationalists have apparently discovered the prison in which she is being held at and have asked guards how they can send her letters of support.
One said after donations were suggested: "Great work - let's get a fund underway ASAP. Emma West NEEDS to know that she has a truckload of supporters and she needs moral support and financial help."
Another poster continues: "Given what this woman's done and is going through, if we don't rally behind her and support her....then stormfront might as well shut down because this is literally opportunity of a lifetime...we can't afford to let it pass by...
"Myself, I'm gonna send her a letter and $20....it's all I can afford...if we all do the same...even $5... she'll have smiles a'plenty after leaving that Orwellian hellhole of a prison...."
Emma West is due to appear in court on Jan 3 to arrange a date for her Crown court appearance. She was arrested on Nov 29 for a racially aggravated public order offence.
Death Threats Mean 'My Tram Experience' Emma West to Spend Christmas in Prison