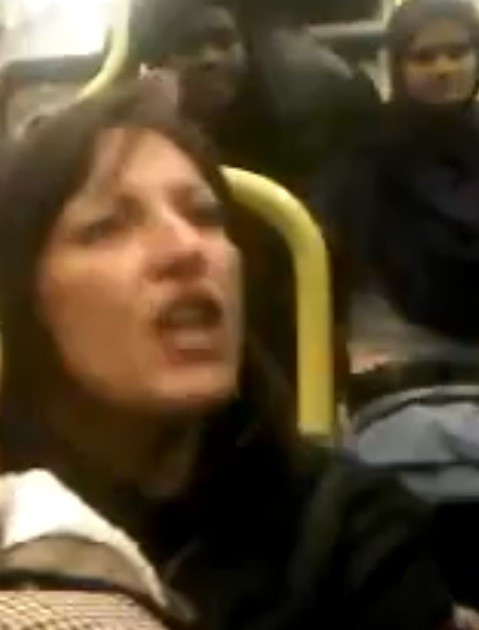 Emma West the alleged racist in the 'My Tram Experience' YouTube video is set to spend Christmas in prison after magistrates decided it was for her own protection.
West , 34 from New Addington had her bail application turned down my Croydon Magistrates' Court after the infamous YouTube video that brought her to the attention of police.
The video has been watched over 11 million times on YouTube.
West's partner told police upon her arrest that there had been a number of death threats made against her, Eka Ike, prosecuting told the court with the accused's address being circulated online.
There were pockets of support for West who shouted 'treason' after she was declined bail, despite disgust from the majority of the country.
Magistrates' chairman Ian McNeal said during the hearing: "We are told that your address has been widely circulated on Facebook and Twitter and there has been numerous death threats.
"This case has attracted a high degree of public interest as evidence today. For these reasons we are remanding you in custody for your own protection."
Miss West is due back in Croydon Magistrates' Court on Jan 3 after she refused to give a plea, opting instead to be tried in front of a jury at a Crown court.
White nationalists are attempting to send West donations in a shocking twist: read more here.