Emmanuel Macron will not make his wife Brigitte the First Lady of France
Macron had promised to make his wife the first lady during the election campaign.
Emmanuel Macron looks set to U-turn on plans to make his wife, Brigitte Macron, the official 'First Lady' of France. Macron announced in March while campaigning in the election, that he wanted the title of first lady to be "a real status".
But since becoming president, a growing number of left-wing politicians and almost 300,000 petition signatures have spoken out against the proposed changes. Now it appears Macron has backed down and will instead continue with his wife in the traditional role of presidential spouse.
Macron had hoped to emulate the American presidential system. He also made it clear that if named as first lady, she wouldn't be paid a salary.
"Brigitte Macron plays a role, has responsibilities," government spokesman Christophe Castaner wrote on Twitter. "We want transparency and to make clear the resources at her disposal."
Instead, the president's office has decided to make transparent the spending of resources on Brigitte Macron, such as travel and security. Brigitte Macron would "have the role that she's always had. That's to say that she is at my side because it balances me. We've always worked like that," the French president added. "She will have a role, she won't be hidden because she's part of my life."
The U-turn comes amid a drop in Macron's poll ratings. One French pollster showed just a 36% positive rating from voters, a fall of seven points just three months after the election. According to reports, Brigitte Macron is preparing to take an active role supporting mental health and disability charities.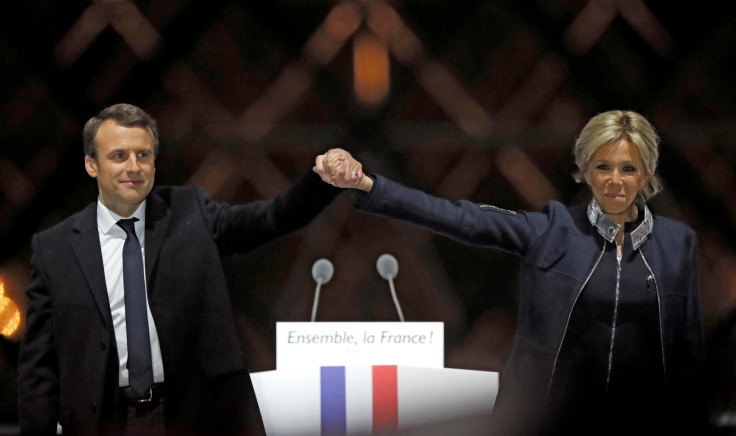 © Copyright IBTimes 2023. All rights reserved.