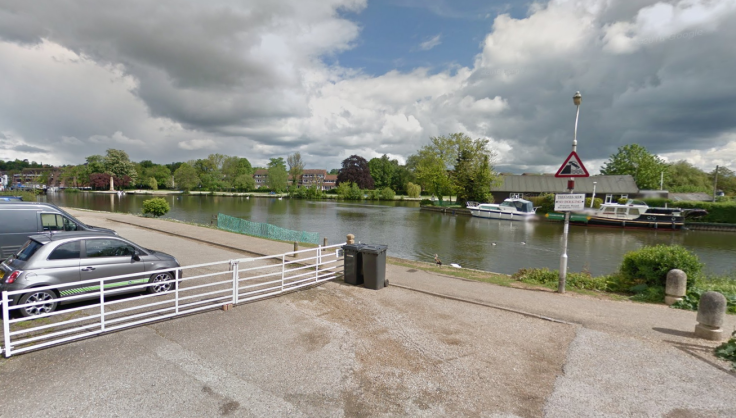 A man in Reading has been sexually assaulted by a gang of men after a row in the town centre. According to police, the incident took place at around 1.45am on Monday 7 August outside a branch of the Metro Bank in Broad Street.
Two men, aged 25 and 26 were outside the bank when another two men approached them to speak.
They parted ways before eventually coming across them again moments later on Greyfriars Road.
But the pair had now been joined by others, totalling around six or seven.
A row broke out and a knife was used to threaten the two men.
The 25-year-old was then punched by one of the group, but the knife was not used.
The two victims were split up and the 26-year-old was chased into Vastern Road by the group, where they caught him and demanded money. He was then sexually assaulted.
Police have released descriptions of the two men who approached the victim by the bank. There are no descriptions of the rest of the gang.
According to GetReading, the first suspect is white, around 5ft 10 ins, with auburn or dark hair, of medium to stocky build. He was in his 20s and had a thin moustache. He also had a bicycle.
The second suspect is white, around the same height, with very short hair. He was wearing a grey tracksuit jumper with a hood.
Senior investigating officer, Detective Inspector David Turton of Thames Valley Police Force CID based at Reading police station, said: "These are two extremely serious offences which are being thoroughly investigating.
"There was a scenewatch in place at Thames Path but this has now been lifted, however further enquiries are ongoing including obtaining and reviewing CCTV.
"Our priority is the welfare of the victims who are being supported by specially trained officers at this time.
"I would appeal to anyone who believes they have any information about the offences, no matter how insignificant you think it might be, to please contact police immediately."
Anyone with information can call DI Turton on 101 quoting 43170233016 or Crimestoppers anonymously on 0800 555 111.