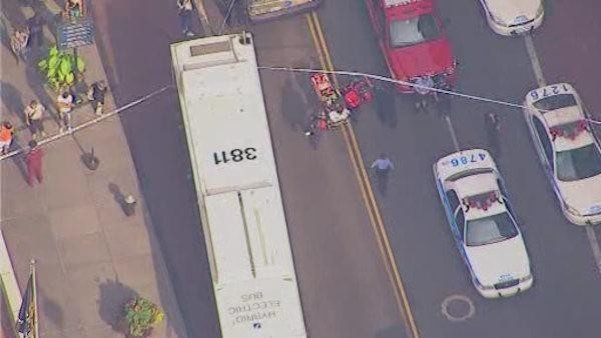 At least two people have been killed and nine people injured in a shooting rampage outside the Empire State Building in New York.
The shooter, who was killed by police, has been identified as 53-year-old Jeffrey Johnson, a former employee of Hazen Imports, a firm located near Empire State Building.
Johnson had been laid off from the business about a year ago and is believed to have gone back to the premises and shot a 41-year-old former co-worker in the head in the street.
The name of the victim has not been released pending notification of the family.
New York mayor Michael Bloomberg said that nine people - two woman and seven men - were wounded.
Bloomberg added: "There's no doubt that the situation would have been more tragic but for some extraordinary acts of heroism."
Police Commissioner Ray Kelly confirmed that the "disgruntled" former employee had used a .45 calibre pistol.
Kelly said police were alerted after a construction worker saw a man place the gun into a bag as he walked from the scene following the original shooting. As police confronted Johnson, he drew his gun and officers shot him dead.
Several eyewitnesses described the scene.
Construction worker Chris Ogden told the New York Daily Times that the gunman wore a grey suit and carried a briefcase.
Ogden said he "shot the guy in the head. The guy went down. He took a second shot when he was down."
He added Johnson then "walked down the block, like nothing was happening, real casual."
Bloomberg told a news conference: "This was a terrible tragedy. We are not immune to the national problem of gun violence."