Empire actor Terrence Howard and creator Lee Daniels are reportedly being sued for $1bn (£674m) by a "gangster" who claims they stole his idea for the popular TV show.
According to TMZ, Ron Newt alleges that the Fox series bares many similarities to his documentary, Bigger Than Big, which is based on real life as a self-proclaimed "gangster, pimp and drug dealer".
In his lawsuit, "known ghetto player" Newt alleges that he met Howard, 46, at a Four Seasons hotel a while ago and discussed plans for the documentary.
The Iron Man actor reportedly said he "connected" with Newt's story and wanted to play his character in the film.
Empire premiered in January in the US and instantly became a ratings hit, attracting an increasing amount of viewers each week.
Starring Howard as record label boss Lucious Lyon and Oscar-nominee Taraji P. Henson as his larger-than-life ex-wife, the show follows their three sons battling to take over the family business with love and violence thrown into the mix.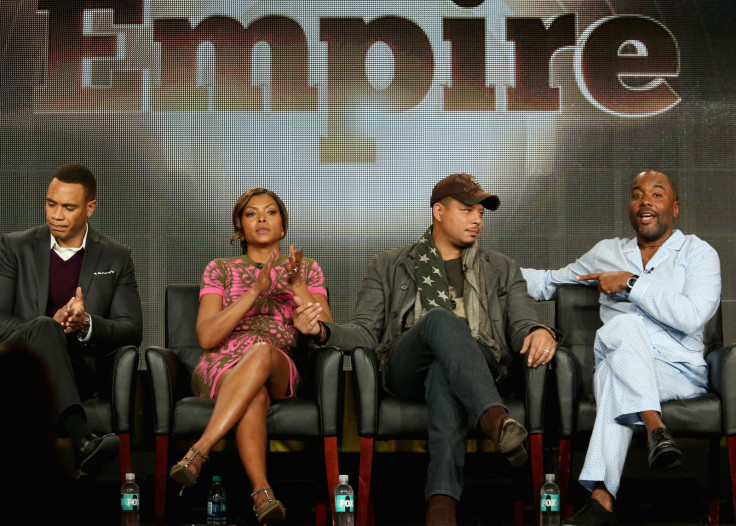 Noting the alleged similarities between his documentary and the TV show, Newt says that four drug dealers are killed in Empire, which is also what happened in BTB.
In the early episodes of Daniels' creation, Lyon shoots and kills his best friend while in BTB, the character Prince also shoots his friend.
Viewers who watched season one will know that Cookie went to jail after a drugs bust and in BTB, China Doll also served time for a similar offence.
Other similarities - or coincidences - reportedly include both Cookie and China wearing signature hats and the use of a large round table.
Also, according to the Mail Online, BTB sees Newt's four sons perform together as The Newtons while in Empire, two of Lyon's children, Jamal and Hakeem, are musicians.
Newt reportedly claims that he signed a multi-million dollar deal with legendary pop singer Michael Jackson and hip hop label, Death Row Records, in 1989 although it is not known what happened to this contract.
The "gangster" is reportedly seeking a payout of $1bn (£674m). Empire is set to return to screens in September with its second season.