The finale episode of Empire season 1 smashed ratings records, as fans witness two hours of insanity, cat-fights and sibling rivalry.
In Die But Once, Lucious learns that he was misdiagnosed with ALS and Cookie finds out that he had indeed murdered Bunkie, and tries to kill Lucious.
In the second half of the finale, Lucious hands over the Empire to Jamal, that leaves brothers Hakeem and Andre unimpressed with the decision. Later, the two team up along with Anika and Cookie, to betray Empire and plan a hostile takeover.
But here are the twists that fans witnessed in the very final moments of the episode. After Cookie learns that Lucious killed Bunkie, Lucious is arrested by the Fed. Thereafter, Andre learns that he is expecting a child with his wife, while Jamal is shattered to see Cookie going against his father.
Below are a few spoilers that fans may get to see in season 2:
Will Jamal be a worthy successor?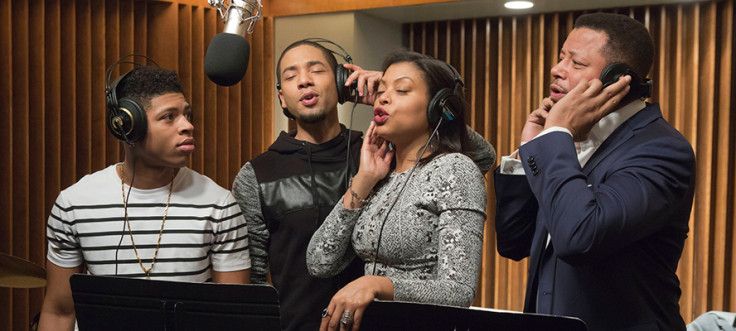 At the beginning of the season, it was revealed that Lucious is pitting his three sons, Jamal, Hakeem and Andre, against each other to compete for the future throne of Empire Entertainment.
And by the end of the season Lucious hands over his empire to Jamal and his brothers are not happy with their father's decision.
Later Cookie, Hakeem and Andre team up with Anika, to bring Jamal down and plot a hostile takeover of the Empire.
Spilling the beans, executive producer Ilene Chaiken told TVLine:"We knew that we were heading in that direction pretty early on in our story-breaking process. Lee [Daniels] had said to me during one of our very first meetings, 'I see Jamal as sort of a Michael Corleone character,' and immediately, that painted a picture for me. Not too much later, we all settled on the way it would happen — Jamal hanging Billy Beretti over the balcony."
Lucious real name is Dwight Walker
One of the most powerful moments of the two-hour finale was when the Empire patriarch finally tells Jamal that his real name is Dwight Walker, something that even Cookie did not know.
Is there a certain significance to this name?
Executive producer Danny Strong teased, "I can't just give those things away. You're just going to have to keep watching because I bet you it may not go away."
This clearly suggests that there is something more with Lucious's real name.
A grand return
Even as season 1 ended with Lucious Lyon sitting in a jail cell, the drama for the upcoming season has just started to build.
Although the Lyon head is taken to jail for the murder of Bunkie, he will make a comeback on the show in season 2.
"You may think you've gotten away with it, don't fool yourself this is only the beginning," the Empire patriarch fumes in a voiceover. "The day will come when Lucious Lyon will return. Game time, bi***es."
"Executive producer Ilene Chaiken, said, "Lucious will always be central to the story no matter where he is. Beyond that, we're not there yet. We'll figure out whether Lucious is in or out of prison or in and out of prison, and how he will be integral to these storylines."
Guest stars
The season 1 finale saw Snoop Dogg, Rita Ora and Jennifer Hudson guest starring on the show.
The show's soundtrack is full of musical collaborations, including songs from Mary J. Blige, Courtney Love, Estelle, Juicy J and Jennifer Hudson.
Keeping up with the list, season 2 will see a lot more celebrities playing a cameos in the hit Fox series.
Creator Lee Daniels confirmed that he has written roles for dream guest-star Oprah Winfrey and Oscar-winner rapper Common, so fans will get to see them in season 2.
Storyline to explore next season
Chaiken revealed a bit about the storyline of season 2 and said Cookie will try to bring her family back together and start afresh.
"I'm excited to continue to explore character, and to learn more about the past as we go into the future. I'm excited to see what Cookie does with her new status, especially in the absence of Lucious, however long he's absent. One of her main drives has been to bring her family back together, and she suffered a bit of a setback," Chaiken said.
The producer also dished on Jamal and Cookie's bone of contention in the finale.
"She lost her relationship with her most beloved son, and I want to see how Cookie resolves that or regains her relationship with Jamal. I want to see what Jamal does with his new position and his gangster status," she teased.
"Also, has Jamal really fully assumed the mantle of his father's heir? Is he the most deserving son? Or is there still a lot for him to overcome before he can truly be the leader? None of those stories are over. We took them to the edge of one precipice only to jump towards another," Chaiken concluded.