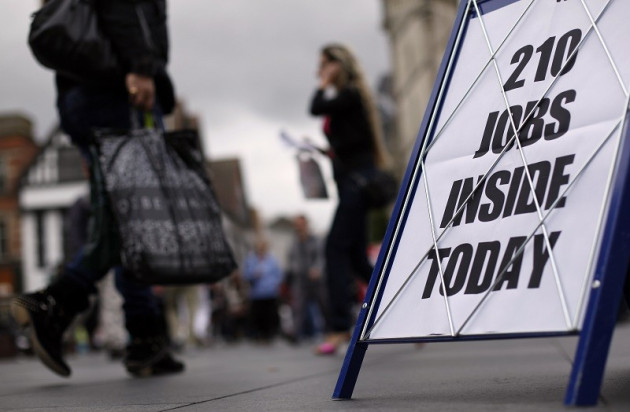 The number of advertised job vacancies rose to its highest level in two years in September, as employer confidence returns to the UK economy.
According to research from Adzuna.co.uk, there were 710,859 advertised job vacancies in September, 3.3% higher than the year before, and 1.7% higher than in August.
The UK Job Market Report revealed that it was the second month in a row in which vacancies have increased.
The research also found that the competition for vacancies has fallen to a two-year low.
There were 1.9 jobseekers per vacancy in September, down from 2.3 jobseekers per vacancy in September 2012. Competition for jobs has now fallen in every month of 2013 bar January.
The latest Office for National Statistics research shows that unemployment fell by the fastest rate in 16 years between August and September, with 7.7% of the economically active population out of work.
With vacancies increasing and competition for jobs easing, the outlook is bright for jobseekers, according to the recruitment website.
It is the strongest sign yet that the unemployment rate will hit 7.0% sooner than the Bank of England predicts.
"The labour market is turning a corner. This month witnessed the fastest fall in unemployment for 16 years. As we speak, employers are opening up new vacancies, as they invest in more staff to meet growing demand, fuelled by increased consumer spending. This has had a knock-on effect for job hunters," Andrew Hunter, co-founder of Adzuna.co.uk, explained.
Adzuna.co.uk also revealed that the average advertised salary grew 0.6% between August and September, to £34,005 ($55,050, €39941) per year, the second consecutive monthly rise.
But the research found that the average advertised salary is 0.3% lower than in September 2012.
In real terms, pay has fallen £1,020 in a year, as inflation has further devalued the average annual pay-packet.
Hunter added: "The fall in real wages remains a black spot on an otherwise optimistic picture. It's great to see salary increases, but there is still a way to go before this will close the gap of inflation, which has been outpacing wage growth ever since the financial crisis."