Empty Properties Rate Hit 24% Sparks Urgent Calls to Tackle England's Escalating Homelessness Crisis
Over the past six years, the number of long-term empty properties has surged by 24 per cent, prompting housing experts to call for stronger political action.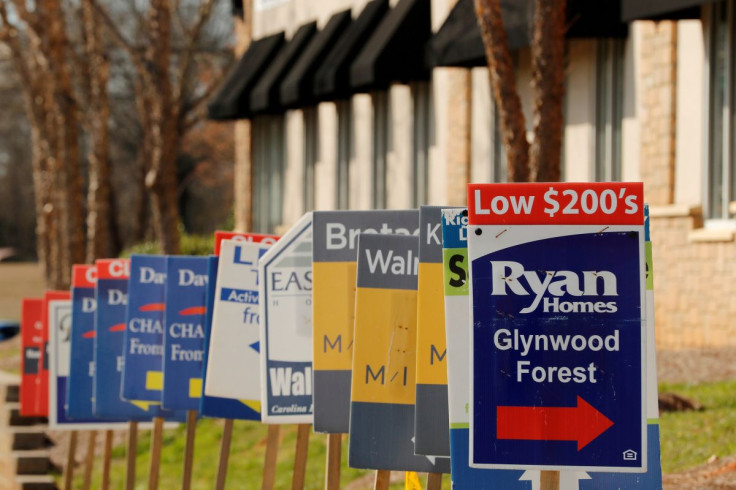 Recent analysis reveals a distressing reality in England: nearly a quarter of a million properties have been sitting vacant for extended periods, exacerbating the ongoing homelessness crisis.
The number of long-term empty properties has surged by 24 per cent over the last six years, necessitating urgent action from policymakers and housing experts.
These abandoned properties, defined as unoccupied and unfurnished for at least six months, remain a glaring issue, with their owners still owing council tax.
While a government initiative called the Empty Homes Programme briefly lowered these numbers in 2016, it was discontinued in 2015. Even though the COVID-19 pandemic has caused a slight reduction in empty properties, the count remains alarmingly high at 248,000 as of the end of last year.
The escalating trend of long-term empty properties is not confined to a specific region. Instead, it is a nationwide issue with severe repercussions. Research conducted by the national charity for people experiencing homelessness, Crisis, reveals that every English region has experienced an increase in long-term empty properties over the past six years. London, in particular, has witnessed a staggering 73 per cent surge in such properties, with the current count exceeding 34,000.
The East of England, the South-East and the West Midlands have all seen numbers rise by a third, contributing to the gravity of the situation. However, the North-East bears the highest proportion of long-term empty properties concerning their total dwelling stock, with over 1.4 vacant properties for every 100.
These findings coincide with the alarming rise in residential rents across England. According to data from the Office for National Statistics, private rents increased by a record-breaking 5.5 per cent annually in August. This escalation in housing costs further deepens the crisis and makes it even more challenging for individuals and families to secure affordable housing.
Addressing the homelessness crisis requires creative solutions, and one immediate step is repurposing the vast number of long-term empty properties. Housing experts suggest that tens of thousands of these vacant homes could be transformed into affordable housing units with decisive governmental action.
Crisis estimates that if local authorities can efficiently convert these properties, up to 40,000 additional homes could be available by 2028, significantly alleviating the homelessness issue.
As of now, 242,000 households in England grapple with homelessness problems, ranging from sleeping on the streets to sofa-surfing or residing in unsuitable temporary accommodations. This crisis can be attributed to a confluence of factors, including the rising cost of living, soaring rents, destitution and a shortage of affordable housing options.
Behind these statistics are real people enduring horrific housing conditions. Joey, a student in his 30s living in Birmingham, shares his traumatic experience of being in temporary accommodation. He recounts a past ordeal in dangerous supported housing, where he was forced to clean up a crime scene after a stabbing. The conditions were deplorable, with fungi and maggots growing from the floorboards.
In another house, he faced wrongful eviction until housing regulators intervened. Joey reflected: "It's extremely stressful... Looking back now, it was more stressful than prison." His story is just one example of the countless individuals suffering due to inadequate housing.
Charities like Crisis and Action on Empty Homes play a crucial role in raising awareness about this issue and advocating for change. Matt Downie, the CEO of Crisis, emphasises that enabling councils to convert empty properties into affordable homes represents a rapid solution to alleviate the mounting pressure on the housing system.
However, he stresses that this alone is not a silver bullet. Greater investment in housing benefits to help people cover rent and a national initiative to build the 90,000 social homes that are desperately needed are also imperative.
Chris Bailey, the campaign manager for Action on Empty Homes, underscores that the newly revealed research only scratches the surface of the problem. It only accounts for known empty properties, suggesting that the true extent of the crisis may be even more profound.
Bailey calls for a comprehensive national Empty Homes Programme with devolved funding for local councils. This would enable the acquisition and retrofitting of vacant properties into social and genuinely affordable housing for those in dire need.
In response to these concerns, a government spokesperson highlights the recent unveiling of an ambitious long-term housing plan and the commitment to delivering a million homes in the current parliament. The government has also managed to reduce the number of long-term empty homes by over 50,000 since 2010.
The spokesperson emphasises that councils already possess the power to bring empty properties back into use and should do so to provide new homes for communities. Councils can levy up to a 300 per cent council tax increase on long-term empty properties, employ compulsory purchase orders and issue empty dwelling management orders.
Additionally, they can convert commercial buildings to residential use without a full planning application.
© Copyright IBTimes 2023. All rights reserved.