'The end of my life': Elderly driver sacked for leaving 5-year-old girl on bus begs for new job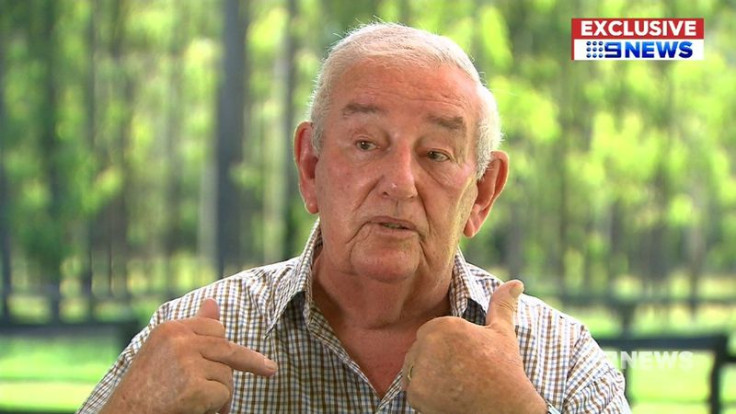 KEY POINTS
Ross Belsham was fired after he failed to notice young girl had sneaked onto his bus undetected.
One thousand people have signed a petition demanding he be reinstated.
"That's the end of my life, unless somebody out there wants to give me a job."
Public support has gathered for an elderly driver sacked for leaving a 5-year-old girl onboard a school bus.
Ross Belsham, 79, was fired by his employer Logan Coaches after they accused him of failing to carry out correct safety checks following the end of his shift on 22 January.
The incident occurred when Queensland girl Alyssa New sneaked onto the coach undetected during a scheduled collection from Jimboomba State School. Belsham claims there were no monitors or other teachers present who could have prevented the incident from happening.
Belsham then proceed to drop off the remaining students and return the bus to the company depot, unaware there was Alyssa was sleeping in the back.
In total, Alyssa fell was asleep for four hours and managed to escape from the locked bus after banging on the windows for help from passers-by.
Belsham claims he carried out the final check prior to the run and, as all all four passengers were accounted for, he admits he did not check the bus again.
So far, 1,000 people have signed an online petition calling for Belsham to be given his job back.
"This petition has been started to get Ross Belsham job reinstated, it's wrong on many levels that one of our elderly tax paying citizens are being punished," it said.
Alyssa's father Adam New says he was "disturbed" by the incident but says he does not blame the driver and believes the coach company should reinstate him.
"I believe he had some wrongs in what he did, but to lose his job and be publicly shamed in the way that he has, is not acceptable at all. He should still have his job, he should still be carrying the kids to and from school", he told 9News.
"As Alyssa's father I don't believe he should've been sacked. If they checked the bus, Alyssa would've been found and it wouldn't have been as big a deal as what it is today."
Mr Belsham told 9News he feels he has been treated unfairly by the company and says that he needs employment to help look after his sick wife.
"I've lost my job and I don't think I've had a fair run. That's the end of my life, unless somebody out there wants to give me a job," he said.
Mr Belsham has enjoyed driving for 50 years without incident and says he is most upset by the damage to his reputation.
"I'd love my reputation reinstated and I'd love a job."