Carillion's collapse has been likened to the crisis that a decade ago rocked the banking sector worldwide.
The construction giant crashed into liquidation on Monday (15 January), putting around 43,000 jobs, 20,000 of which are in the UK alone, at risk.
While the government has reassured it would continue to pay Carillion sub-contractors who work in public sector jobs, those working for private companies are already being laid off.
With approximately 30,000 small businesses directly linked with Carillion, the risk of a domino-effect is extremely tangible.
"It is a bit like Lehman Brothers [the Wall Street investment bank that collapsed in 2008]," said Andrew Adonis, the former Labour transport minister. "You don't know what the impact will be. A very large part of Carillion's work was project management where subcontractors do the work, but these subcontractors don't know if they will be paid."
Rudi Klein, chief executive of the Specialist Engineering Contractors' trade group, warned a disaster could be about to unfold. "Banks are already starting to apply pressure on subcontractor firms that worked for Carillion."
"Banks are getting anxious and trying to find out companies' losses. It's massive. This could be the last straw [...] because Carillion took four months to pay, we are talking about big numbers [owed to subcontractors]. It is early days but there could be a potential disaster looming," said Klein.
Meanwhile, the boss of Carillion has accused Royal Bank of Scotland of pulling the plug on the construction giant's efforts to lower costs and secure a deal to keep the company afloat.
According to Sky News, in a witness statement filed at the High Court, the company's interim chief executive Keith Cochrane accused RBS of taking "unilateral action which in the company's view undermined the group's efforts to conserve cash".
According to Cochrane, who took on his role in July following the departure of former CEO Richard Howson, when Carillion went bust it was carrying more than £2.2bn of financial liabilities and had just £29m in cash.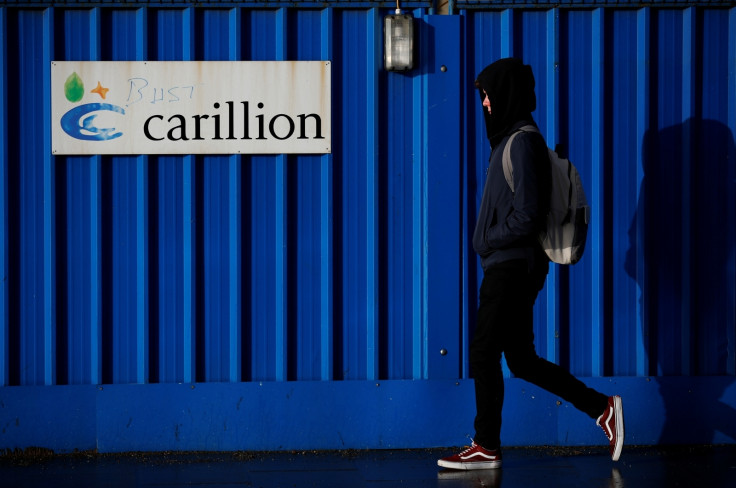 Financial creditors were owed almost £1.3bn, while the company's early repayment facilities and its defined benefit pension deficit amounted to £350m and £587m respectively. £16m worth of tax liabilities were due later this month.
The Wolverhampton-based firm is a key government supplier on the High Speed 2 (HS2) rail project and of numerous education and health construction contracts. The group also maintains half of the UK's prisons and is the second largest supplier to Network Rail.
The government has come under intense pressure to explain why it handed Carillion huge contracts, despite the fact the company had issued three profit warnings in the 12 months to November.
However, the document, which Cochrane prepared as part of the insolvency process, highlights how directors remained confident until the very end that a rescue deal could be pushed through. Their plans, however, came unstuck when efforts to sell part of the struggling business failed and banks said they would agree to lend funds under new and stricter conditions.
On 31 December, Carillion's directors met government's representatives and submitted a "formal request" for financial support. Executives at Britain's second-largest construction firm were optimistic a dialogue with banks and the government leading to fresh funds had been opened.
The company wanted the latter to "guarantee" funding for an extra four months, while allowing Carillion to continue its restructuring process and allowing it to defer payments. Both requests, however, were knocked back.
"Certain of the group's lenders took unilateral action which in the company's view undermined the group's efforts to conserve cash," said Cochrane.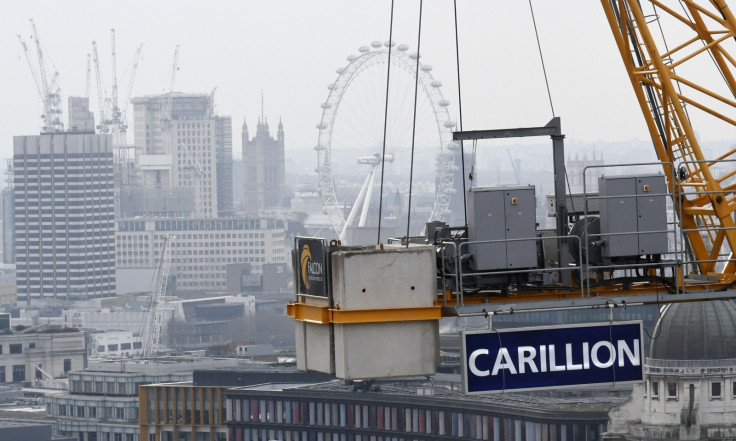 RBS, however, has hit back at the claims, insisting it had provided considerable support to Carillion over many months.
"The judgement of the bank was that the restructuring plan put forward by the company was not viable and therefore we took the difficult decision not to extend further funding and increase our exposure to the business," the bank said in a statement, according to the BBC.
"We need to balance the interests of all our stakeholders when taking these decisions, and on that basis, we regrettably were not in a position to continue to put further funds into the business."
According to Cochrane, accountancy firms EY and PwC were both approached to become administrators but refused as they feared there was no money left to keep the company afloat. PwC added it would not pay any bills "for goods/services provided before the liquidation date [on Monday]".
Court documents also warned Carillion's creditors that they will in all likelihood receive less than 1p for every pound they owed.
Meanwhile, it has emerged that the government has instructed the Insolvency Service to fast-track an investigation into the conduct of Carillion directors and to launch a full-scale investigation of the work done by the company's auditors, KPMG, which gave the firm a clean bill of health in March last year.