Endangered animal parts bust in London: Peter Prineas sentenced for buying grisly haul online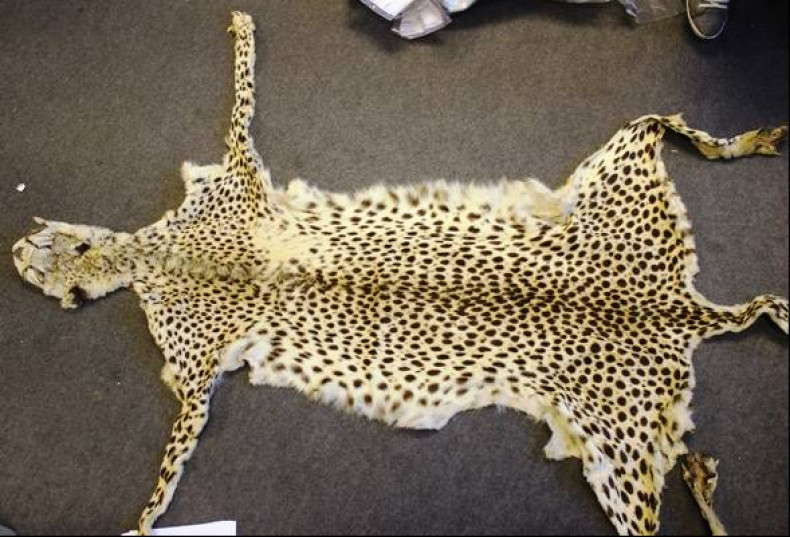 A man who purchased a haul of endangered animal parts, including chimpanzee skulls, lion claws, and a cheetah skin, has been handed a suspended prison sentence for his part in the illegal trade of endangered wildlife.
Peter Prineas, 52, of Orpington, south east London, admitted to buying illegal animal parts, some of which may have been poached from the wild, from online auctions and private sellers.
When the Metropolitan Police's Wildlife Crime Unit (WCU) searched his home in February 2014, they seized a cheetah pelt, a drill monkey skull, a leaf monkey skull, four chimpanzee skulls, a leopard pelt, a lion claw, a killer whale tooth, and a sperm whale tooth – all of which are protected under the Convention on International Trade in Endangered Species (CITES).
Officers also uncovered numerous other primate skulls, a brown bear claw, and great white shark teeth - all protected under the Control of Trade in Endangered Species (COTES).
All of the items Prineas purchased were kept in an upstairs study, except for the skull of a chimpanzee, which Prineas had kept in the garage as it still "smelled from having been recently killed and prepared", Metropolitan Police said.
Evidence showed Prineas had also attempted to purchase a gorilla's skull to add to his collection.
A warrant to search his home was issued after the WCU investigated the sale of a cheetah skin which Prineas bought from an online auction site from a seller in Wales.
He was sentenced to 10 months imprisonment for each count, to run concurrently, suspended for 18 months.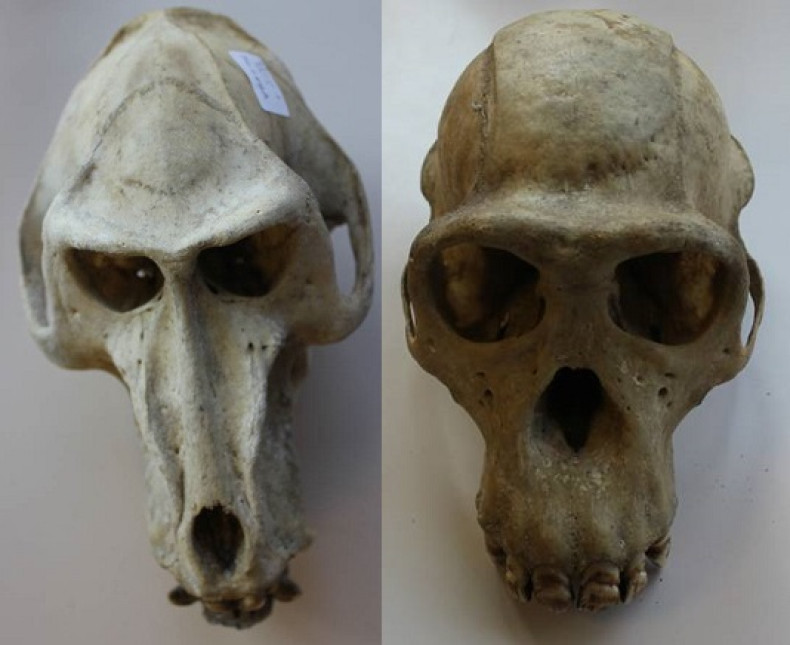 DC Sarah Bailey, the investigating officer for the WCU, said: "People like Prineas tragically increase the pressure on these endangered species, putting a price on their heads by taking part in their illegal trade.
"The Wildlife Crime Unit will now use the recovered items to try and educate people on the legislation and the severe threat that the illegal trade in these types of specimens poses to endangered wildlife."
Alyx Elliott, Campaign Manager for World Animal Protection, added: "We welcome the news of this successful prosecution and hope that this will encourage Londoners to report similar crimes involving endangered species to the Met's Wildlife Crime Unit. The items seized illustrate the cruelty involved in this type of crime and the lengths that criminals will go to in order to exploit animals simply for financial gain."