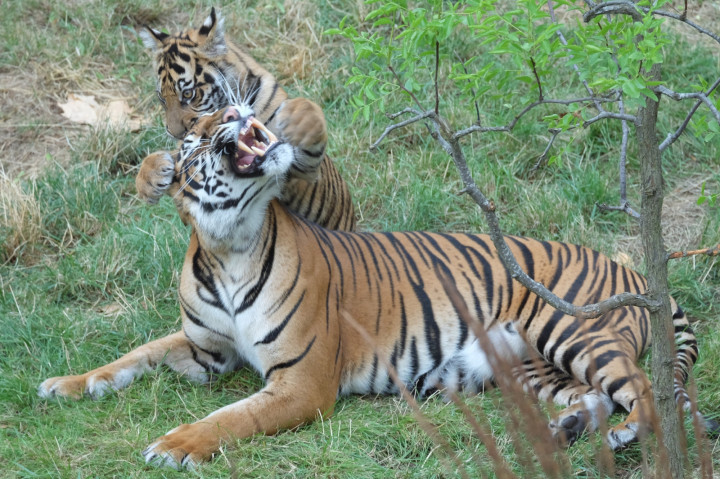 A wildlife crime study has revealed that at least 33,000 animals including tigers and orangutans were put on sale online at the beginning of 2014.
The International Fund of Animal Welfare (IFAW's) report, Wanted – Dead or Alive - Exposing Online Wildlife Trade, found that at least 33,006 live wild animals were available for sale on 280 online marketplaces in 16 different countries in the first months of this year.
The trade involved also animals' body parts such as elephants' tusks, snow leopards' teeth, rhinos' horns and tigers' claws.
China was the leading country in the online trade of wildlife animals, followed by Russia, Ukraine, France, Germany and UK.
Here is a full list of the 16 countries involved in the study: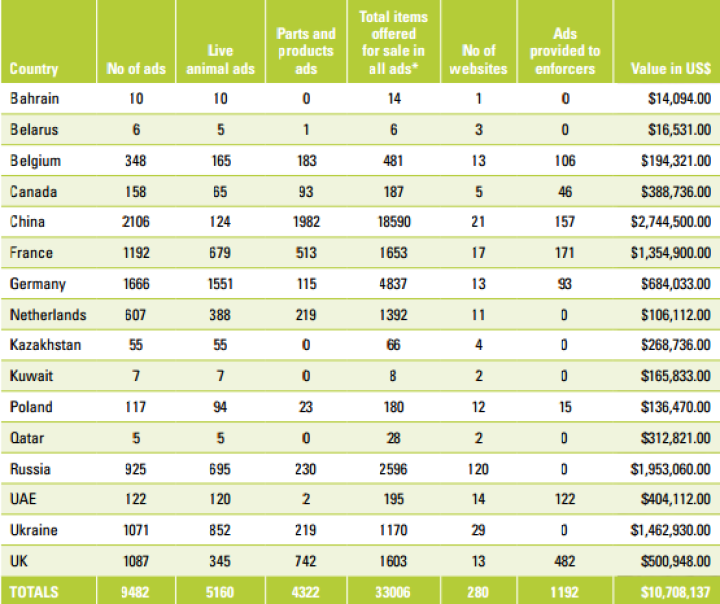 The results were obtained after investigators analysed hundreds of websites in the 16 countries for six weeks.
The trade involved many species considered at high risk of extinction for which trade is illegal under Appendix One of the Convention on International Trade in Endangered Species (Cites).
Ivory was the most traded item, followed by reptiles and birds.
"Ivory and suspected ivory accounted for 3,047 advertisements with many examples of traders seeking to disguise their items using code words so as to avoid being caught by eBay and other companies that ban online trade in ivory," Tania McCrea-Steele, the campaigns and enforcement manager for IFAW UK, said.
"The shocking scale of online wildlife trade shows that the internet poses a real threat to wildlife at a time when poaching is reaching unprecedented levels."
Philip Mansbridge, IFAW's UK director, said: "Wildlife crime can seem like a remote problem but the internet brings it into everyone's home.
"If you think about all the countries in the world where people are using the internet, then it is obvious the scale of the trade is mind-blowing."
The study came a few months after animal rights advocates warned that an elephant is killed every 15 minutes for its tusks and that at this rate, elephants will be extinct by 2034.