Energy Shortages in Crimea as Russia-Ukraine Crisis Deepens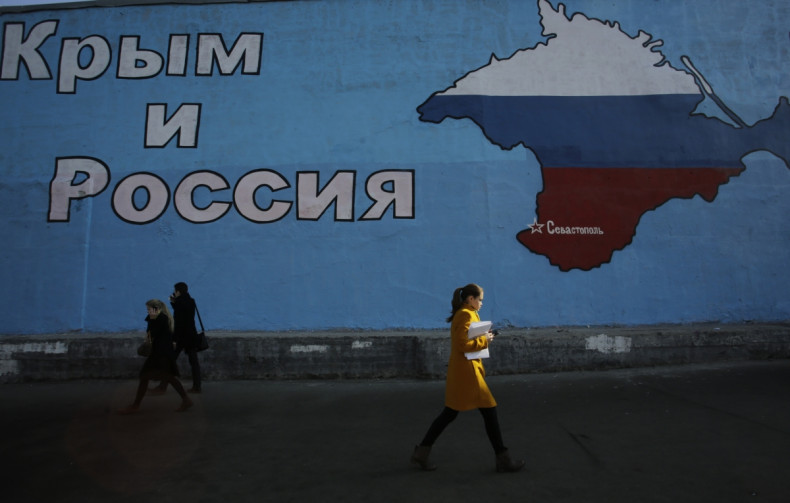 When it comes to Crimea, it looks like annexation was the easy part for Russia. The task of integrating the peninsula into the Russian Federation is mired in difficulty.
The first logistical challenge is water provision. Shortages on mainland Ukraine have not been replaced by supplies from Moscow, leaving local farmers scrambling to dig wells and lay pipes for drip irrigation.
Ukrainian authorities have said that water is still flowing to the Crimea but have not said in what quantities. Local farm hands told Reuters they have planted less-thirsty crops since, they claim, waterflow from Ukraine was reduced.
"We've drilled wells, we're using drip irrigation, but there's still not enough water," said a vegetable farmer named Vasily.
The Black Sea peninsula is home to 2m people. After it was seized by Russia in March, Moscow has pledged to spend up to $7bn in 2014 on integrating its economy with the Russian system.
While pro-Kremlin sentiment on the peninsula remains high, any blame for economic difficulty on the peninsula will be directed towards the Kremlin.
"People are optimistic about the future, but... the Russian leadership understands perfectly well that if the Crimean economy stagnates, the responsibility will fall on Russia's shoulders," a Crimean businessman told Reuters.
The Russian economy is already in dire straits. Against the backdrop of Western-imposed sanctions, investors fled the emerging economy at a rapid rate in the first-quarter of 2014. Estimates for total capital flight in that period range from $50.6bn (£30bn, €36.6bn) to more than the $63bn total that left Russia in 2013.
Moreover, the International Monetary Fund has said that the economy is already experiencing recession, while the Russian Economy Minister confirmed as much in May.
It is against this backdrop of economic malaise that Russia must attempt to incorporate Crimea and its population.
Ukraine maintains control of around 80% of Crimea's fresh water supplies and up to 90% of its electricity. It would take Russia years to build infrastructure across the strait from its territory to the eastern tip of the peninsula.
Crimea produces vegetables and grains to comfortably feed its population but it currently relies on Ukraine for the delivery of meat, sugar and dairy products.
Crimea also relies on mainland Ukraine for between 60% and 90% of its power supplies, while its solar and wind-powered installations produce the rest.
Ukraine is not likely to cut off supplies completely, but it gives Kiev some geopolitical leverage over Moscow. That said, it is hardly comparable to the fact that Russia dominates Ukraine's and Europe's energy supplies.
With Moscow showing a willingness to engage with Ukraine's President-elect, Petro Poroshenko, details of Russia's integration with Crimea will likely be decided around the negotiating table.