Ukraine to Split State Gas Firm as European Integration Looms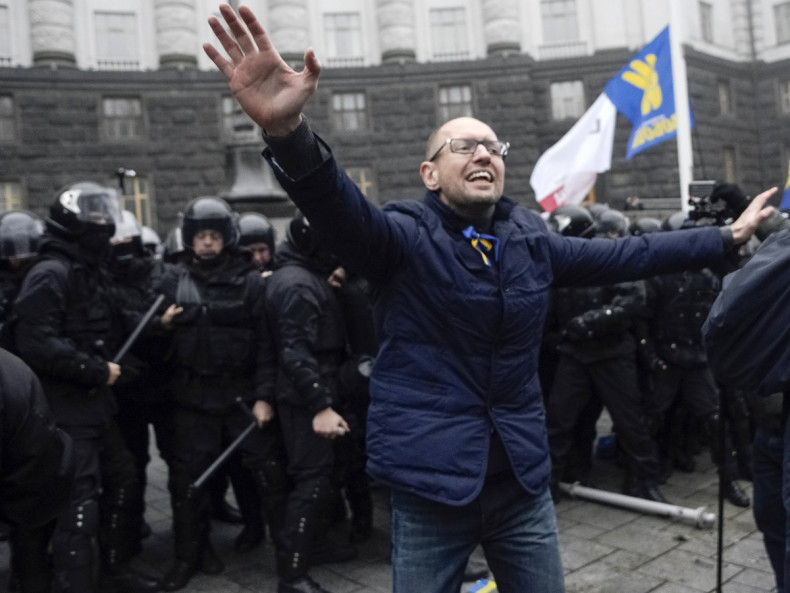 Ukraine's government announced plans to split the state-controlled gas company Naftogaz into three separate businesses in order to comply with European Union regulations in the energy sector.
Ukraine's prime minister Areniy Yatsenyuk revealed the split at a government meeting.
"Naftogaz will deal exclusively with trading gas," Yatsenyuk said. "A Ukrainian gas transportation system company, which will transport gas, and a company which will store gas underground will be created."
The debt-laden company owes Russia's Gazprom more than $5bn (£3bn, €3.7bn) in unpaid gas bills but lacks the resources to settle its debt. Naftogaz sells gas in Ukraine for less than it pays Gazprom. It relies on state subsidies to make up the difference.
The split would bring the company in line with European standards, where gas buyers and sellers are separated in a bid to promote competition in the sector.
Meanwhile, Ukraine and Russia are to continue talks without the European Union acting as mediator, Russian news agencies reported.
"Talks continue today in a two-way format as Russia refused to hold them in a three-way format," Ukraine's Energy Minister Yuri Prodan was quoted as saying.
The talks are due to last until 9 June , Gazprom's deadline for Ukraine to pay its gas debts.
The EU's Energy Commissioner has brokered the talks so far, which are aimed at resolving a dispute over the price Kiev pays Moscow for gas.
Gazprom hiked gas prices for Kiev to $485 per 1,000 cubic metres, a higher price than any other European country pays, after the former pro-Russian president Viktor Yanukovych was replaced by a pro-European government.