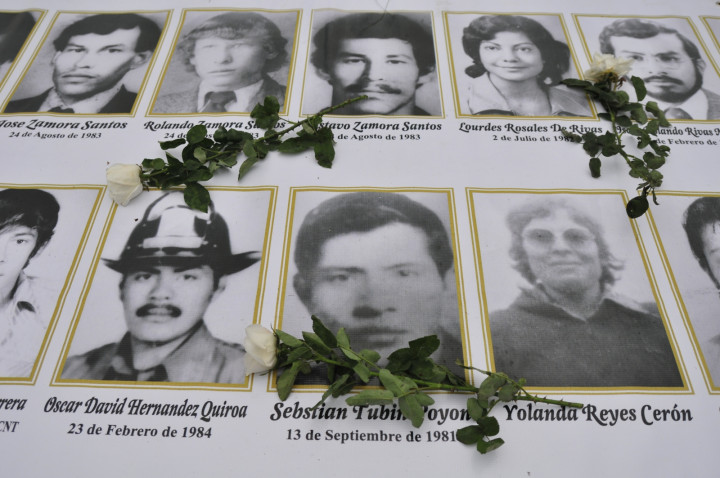 Every year, hundreds of people around the world disappear. Arrested without warning and imprisoned in an unknown location by their governments, the majority never return to their families. Neither dead nor alive, they simply cease to exist.
Today marks the International Day of the Victims of Enforced Disappearances, drawing attention to a global problem that has plagued history. In Nazi-occupied Europe, disappearances occurred on a horrifc scale, and the disappearance of political dissidents was commonplace in the former Soviet Union.
Amid the current crisis in Syria, countless victims are held incommunicado, tortured or killed at secret detention centres, an Amnesty International report revealed this week. Around six months ago, the United Nations demanded an end to the practice in the conflict-ridden state.
Fundamentally, each enforced disappearance violates a spate of human rights. There is no fair trial and torture and murder is commonplace - and victims disappear in surreptitious circumstances. Political opponents or members of guerrilla movements vanish in light of military and government dictatorships, while others disappear over ethnic, racial or religious tensions during conflict.
Maryam Haid, a Syrian Arab Red Crescent volunteer, was arrested in January in Damascus by members of the Syrian Criminal Security forces. Some suggest she was taken in connection with her cousin, who previously participated in anti-government activities, but her whereabouts remains unknown.
In Syria, authorities have been using the practice of forced disappearances to subdue dissidents for decades. Amnesty International have been documenting cases since the late 1970s.
"Since the beginning of the crisis, it appears that enforced disappearances have been used on an increasing scale to crush dissent and, initially, to prevent information on the situation in Syria to reach the outside world," Claudia Scheufler, Amnesty's designated campaigner on Syria, told IBTimes UK.
"Others appear to have been targeted for providing humanitarian support or to punish relatives who are perceived to be opposed to the authorities."
Set up in 1980, the United Nations Working Group on Enforced or Involuntary Disappearances [WGEID] works with governments to investigate and prevent disappearance cases.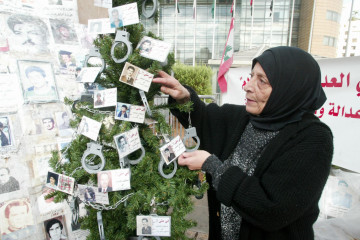 Ariel Dulitzky, the chair-rapporteur of the group, said there were two new increasingly-common reasons for enforced disappearances.
"One is organised crime, including drug trafficking," he explains. "The other is the use of enforced disappearances in the context of anti-terrorist operations. Some of the practices emerged after 9/11 – such as secret detentions.
"We see everywhere – the Working Group have cases from 89 countries. Enforced disappearances are a worldwide phenomenon.
It is important to note that both those who disappear and the relatives who suffer as a consequence are classed as victims, Dulitzky says. Most of those who disappear are men.
Since March 2014, an increasing number of people have gone missing in the Rubavu district of Rwanda. The non-governmental organisation Human Rights Watch received information that some of them may have been detained on suspicion of working with the Democratic Forces for the Liberation of Rwanda, the most prominent Hutu rebel group.
Elie Semajeri, 50, the village chief of the Majengo neighbourhood in Gisenyi, disappeared in April.
One witness said: "It was around 11pm in the evening... I was in bed and all of a sudden, I heard a child crying: 'Get up! They are taking him!'"
"As I went outside, I saw Elie being taken by three men in civilian clothes. We started to resist and the soldiers started to threaten us. A soldier pushed me to the ground. The soldiers took Elie away in a white vehicle."
Women and children
Although the majority of the victims are men, a small number of women and children disappear too.
"Women who disappear suffer in a different way to men," Dulitzky says. "Based on testimonies that we have, women are more likely to suffer sexual violence."
In some cases, he adds, women who are pregnant when they are taken are sometimes kept alive to give birth. Their children are then taken away and the mother is killed.
Women are also discriminated against or subjugated in some of those countries where enforced disappearance takes place.
"Mothers and wives of the disappeared suffer in a different fathers or husbands. They may be blamed for the disappearances for their loved ones. They may lose their breadwinner – so it's a hard economic situation for the family."
In December 2006, the UN adopted the International Convention for the Protection of All Persons from Enforced Disappearance, aimed at preventing the phenomenon, uncovering the truth behind active cases, punishing the perpetrators and providing reparations to the victims.
Currently, Amnesty and WGEID are campaigning for more states to ratify the convention.
"We believe that now, with all technological developments, more should be done to prevent and find people who have disappeared, using more DNA tests, satellites and forensics," Dulitzky says.
"We also need transparency. Open archives, access to information and public access to information mainly in the hands of security forces is crucial. We want the truth, justice, reparations and change – to put an end to enforced disappearances."