Women, victims of rape, the elderly, the disabled, the LGBT community and working people, will all suffer if David Cameron goes ahead with plans to scrap the Human Rights Act, and withdraw from the European convention on human rights, Labour says in a new campaign.
The Labour Party has thrown its support behind a group of celebrities, human rights organisations, victims, unions, lawyers, and other human rights supporters in a vigorous defence of Britain's human rights laws.
Labour leader Ed Miliband said: "Human rights are an essential tool for protecting people from abuse of power. They have made a huge difference to people's lives in the UK and across the world."
Through the website Ourhumanrights.org, the campaign was launched in the wake of Cameron's decision to sack Dominic Grieve as attorney general in last month's Cabinet reshuffle.
When the Conservatives pledged to repeal the Human Rights Act and pull out of the European Convention of Human Rights (ECHR) last September, Grieve warned the move would jeopardise Britain's membership of the EU.
The convention was drafted by the human rights watchdog the Council of Europe, of which membership is compulsory for EU member states.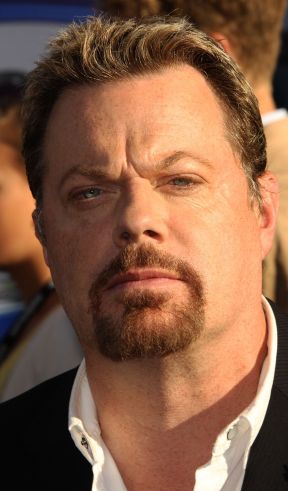 Lord Mayor Eddie Izzard?
Eddie Izzard, who has backed the campaign and recently announced his intention to run for London Mayor in 2020, said: "Human rights give all people a basic level of protection against abuses of power."
"Whether it be someone facing unfair discrimination in their job, a vulnerable child suffering abuse, or an elderly person being separated from their loved ones against their will when they're forced into care, human rights exist to give people the power to challenge the wrongs in our society. We must unite against the Conservatives' plan to strip away these protections."
The campaign highlights how those who rely on human rights will be affected by the Conservatives' plans, such as rape victims who have used human rights to compel police to investigate their cases and workers who depend on human rights to protect themselves from discrimination in the workplace.
Celebrity support
Other supporters include Sir Patrick Stewart, Wikipedia founder Jimmy Wales, peer and television presenter Joan Bakewell. Amnesty International, Human Rights Watch, and Liberty also contributed messages in support of the Human Rights Act.
Sir Patrick Stewart said: "The Human Rights Act has been used to ensure women fleeing abuse can have access to accommodation to keep them and their children safe. It has been used to ensure police properly investigate cases of rape. Undermining these protections is a senseless attack on people who need help."
Sadiq Khan, Labour's shadow justice secretary, added: "As we prepare to celebrate 800 years since the Magna Carta, we are reminded of our country's long and proud history of advancing human rights."
"Now, after so much progress, the Tories are trying to take us backwards by dismantling our human rights framework. The Labour Party is committed to defending the traditions and values, embodied in the Human Rights Act and the European Convention on Human Rights, that make this country great."