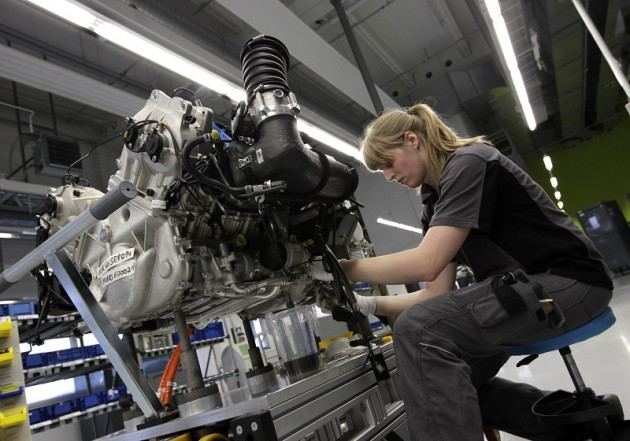 Aspiring female engineers in England will receive extra financial support in 2014 as part of a £25m grant programme.
Brunel University plans to address under-representation of women in engineering courses and to increase the number of graduates with higher-level technical and engineering skills by providing 40 studentships for its Women in Engineering programme.
The institution will also offer 20 studentships for its Industrial Masters programme and the students will receive fee grants and bursaries worth £1,250 ($2,050, €1,493) per month.
"Postgraduate study is good for students, good for universities, and good for the economy," said David Willetts, universities and science minister.
"We want talented graduates from all backgrounds to feel inspired and able to continue their education."
The plan is part of a 40-university programme which will receive support through the Higher Education Funding Council (HEFC) Postgraduate Support Scheme, a £25m publicly funded programme to encourage students who would not otherwise progress to this level.
The HEFC said 20 successful pilot projects would support more than 2,800 students and would cover mentoring, networking, curricula change, funded studentships, work placements, bursaries and loan schemes.
The bursaries will be available from January 2014 until August 2015.
"The range and innovative approaches in the schemes which universities have devised to increase take up of postgraduate courses is impressive," said Steve Egan, HEFC interim chief executive.
Ford of Europe
The announcement was made after Ford of Europe's chief operating officer told IBTimes UK that the engineering industry needed to "open its doors" to attract more women.
Barb Samardzich said that law and medicine had a much higher proportion of women than engineering.
He argued that one of the problems was getting girls to stick with science, technology, engineering, and maths subjects throughout their academic careers.
"When girls are going through school, they are getting steered away from those subjects," she said.
"If they get coaxed away, it's difficult for women to continue on to higher level education and get the background they need to become an engineer."
Samardzich added: "You can just watch TV one night and see all of the legal and medical programmes, but you would probably have a hard time coming up with an engineering equivalent.
"Communication is very, very important because there has to be role models and mentors in the engineering field for young women."
SEE:
Women in the City: Gwen Rhys Unveils Winners of Top Female Business Leaders Awards 2013 [VIDEO]
Women in the City: 'Government Opposes EU Quota for Female Employees' [VIDEO]