England and Chelsea defender Ashley Cole claims a chat with Arsenal legend David Rocastle fuelled his ambition to become a Three Lions international.
The 32-year-old is set to become the seventh player to earn 100 senior international caps in the history of English football, when Roy Hodgson's side face Brazil at Wembley this evening. And the Arsenal academy product has revealed it was a talk with his boyhood hero Rocastle, during his time in north London, which inspired him.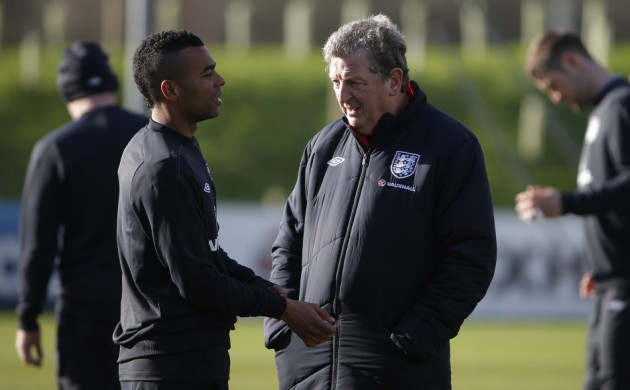 "I never thought a little boy from the East End would get a chance to represent my country. I am proud, privileged and overwhelmed by how many times I have done it. When I retire I will look back and think I achieved something," Cole told Sky Sports.
"I supported Arsenal at the time and he was someone I wanted to be like. After he spoke to me for those five minutes, it was all I wanted to be. Now I look back and think what a great career I have had but I will never forget speaking to him," the England star stressed.
Not Concerned by Baines Competition
Cole also insisted he is not concerned about Everton wing-back Leighton Baines taking his spot in the England team in the near future. Many pundits and supporters feel the time has come for the Toffees star to replace the Chelsea veteran in the Three Lions line-up and Cole says he would have no issues, if and when that happens.
"It is not just about me or Leighton but about the team. If he is playing well and plays in front of me, it is going to benefit the team. It is not as if I am going to start moaning or saying I should be playing. We are a big squad. We are all great players. If there comes a time, and there will, when I am not first-choice left-back, it won't be a problem," the Express quoted Cole as saying.