England and Liverpool captain Steven Gerrard has heaped praise on Arsenal midfielder Jack Wilshere and stated the 21-year-old is destined for greatness.
Gerrard and Wilshere will play together for the first time as England take on Brazil in a friendly at the Wembley this evening and the Three Lions skipper insists the Gunners star is "a one-off" and "a lot better than your normal Premier League midfielder".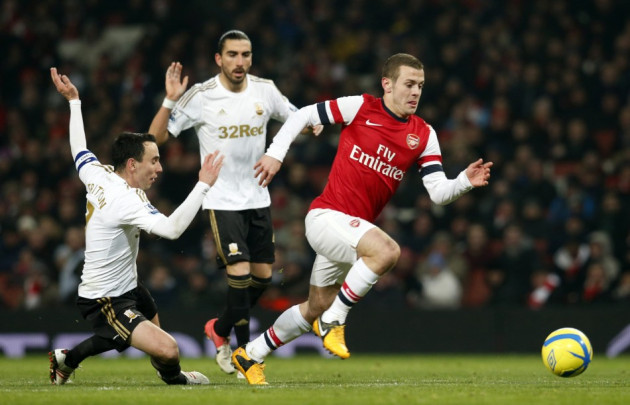 Gerrard got a close look at Wilshere's talent last week when Liverpool shared the spoils in a 2-2 draw at the Emirates. The Reds were 2-0 up at one point and Wilshere was instrumental in bringing Arsenal back into the game, with his interceptions and driving runs.
"I think he's got the potential to become one of the best in the world. I don't want to add any pressure. That's unfair. But playing against him recently and in training, he's a one-off. He's a lot better than your normal Premier League midfielder. I have a lot of confidence in him," the Mirror quoted the 32-year-old.
Wilshere, who missed Euro 2012 due to a knee injury, could not have asked for a tougher opponent than Brazil to make a full return to international football, with the likes of Ronaldinho, Oscar, Neymar and Ramires all ready to put the youngster through his paces.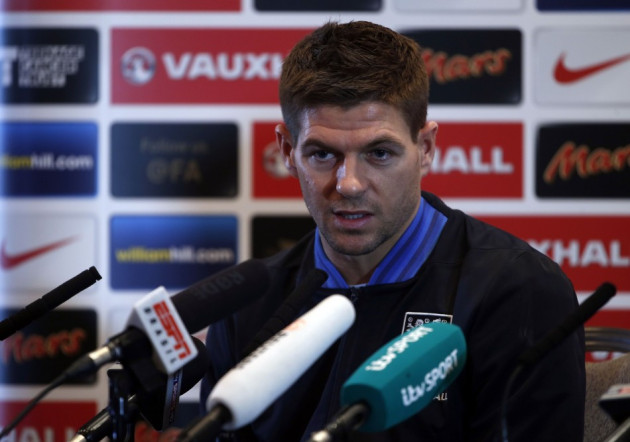 The midfielder had made a substitute appearance in England's friendly against Sweden in November but was way off the pace having just returned from a long-term injury. However, Gerrard is confident Wilshere has everything up his sleeve to earn a name for himself against Brazil and believes the Arsenal man will be one to watch out for in the 2014 World Cup.
"He's got a bit of everything, he can tackle, get up and down the pitch, create a goal, score a goal, can pass. He can tick almost every box, and he's going to get better and better. He's only 21 and a fantastic talent. We're all delighted he's back and happy to play with him. I hope he brings out the best in all of us. He's a top player and I hope he gives the dressing room a lift. We need competition for places if we're going to get to Brazil," Gerrard added.