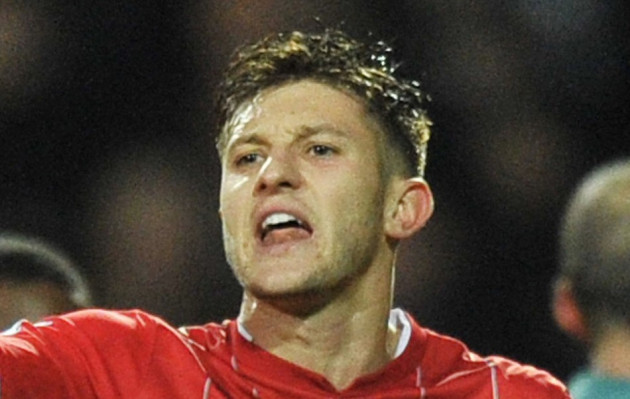 Adam Lallana must prove himself
International football is not built for the weak at heart. In Adam Lallana, Roy Hodgson has undoubtedly selected among the most technically gifted English players in the Premier League. His goal in the thumping win over Hull City was the Saints man at his superfluous best. But should Lallana have any ambition of not becoming the latest addition to the list of England one-cap wonders, not least traveling to next year's World Cup finals, he must make an immediate impact. The greatest question surrounding Lallana is what is his role in Hodgson's England? Wayne Rooney often occupies the free role, meaning the shackles are on Lallana from the start.
Fraser Forster's suitability for England
Heroics in the Champions League might suggest Fraser Forster is well equipped for international duty with England, as Joe Hart's No.2 in Brazil next year, but the Celtic stopper must first pass an acid test against Chile. Enough England goalkeepers have floundered at international level for Hodgson to know that his backup goalkeeper must be at least well versed in the pressures the national team presents. A confrontation with Alexis Sanchez, whom he denied in Europe last month, might be the ideal setting for the start of his England career.
Roy Hodgson's tactical flexibility
With European qualifying completed, Hodgson must now ensure England are armed to overcome varied styles of play next summer and that starts against Chile on Friday. With England likely to meet a South American side in the World Cup group stage, Hodgson's preparation for Brazil starts now against a Chile side who impressed in reaching the knock-out phase in 2010. Under manager Jorge Sampaoli, Chile possess pace, guile and attacking danger in equal measure, but their foolhardy style going forward leaves them vulnerable at the back while their physicality has also been questioned. Having played against just one non-European nation in over two-and-a-half years, Hodgson must prove to have tactical variation on a cosmopolitan level.