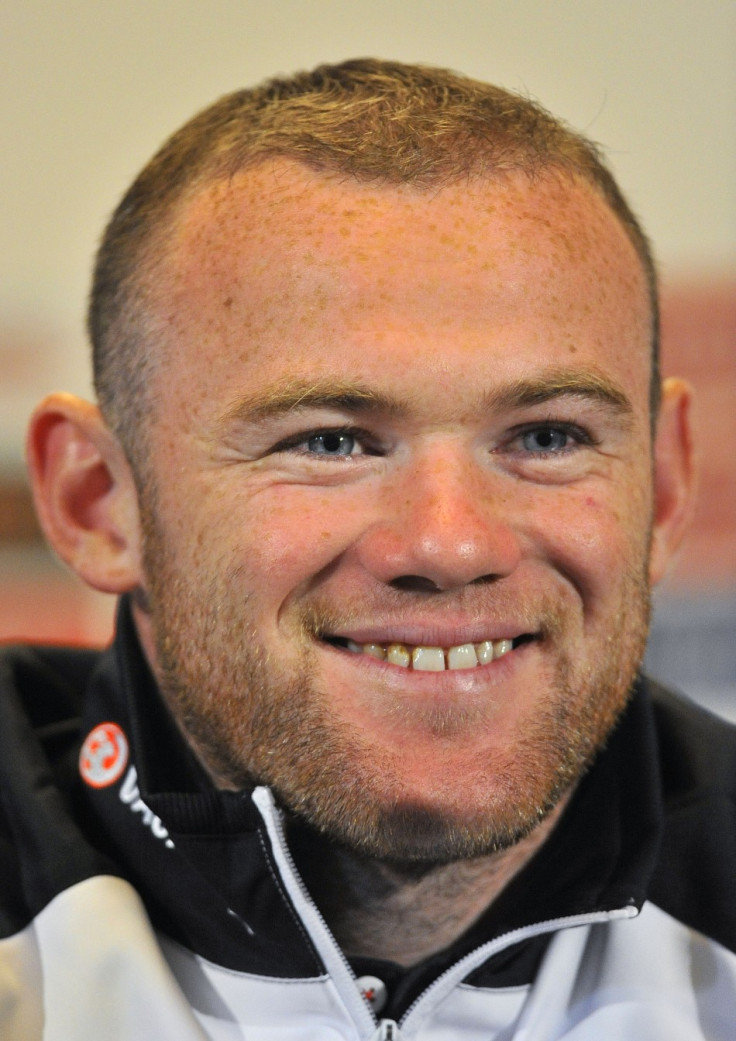 England manager Roy Hodgson has hinted at the possibility of Manchester United star Wayne Rooney being declared vice-captain of the national team, for the summer's European Championships. The player, however, will miss the opening two games for his country, as the result of a disciplinary ban.
Nevertheless, should he play the third game and if Steven Gerrard, who has been handed the captain's armband for the tournament, be injured or suspended, Rooney could lead the side. The appointment, if it happens, will be seen as another ticked off box in Rooney's quest to become captain of the national team.
"The vice-captaincy is something we're considering. We're having to take it on a game by game basis but Rooney would come into the reckoning," the Telegraph quoted Hodgson as saying.
Meanwhile, the Football Association will announce on Sunday whether Gary Cahill will be fit for the European Championships. The Chelsea man was taken off in the first half of Saturday's 1-0 win over Belgium with a jaw problem after a collision with Joe Hart. The 26 year old will now have an X-ray to determine the extent of the damage. Worse still, Cahill's central defensive partner, John Terry, will also have a scan, for a hamstring injury.
Gerrard has stated Cahill is vital to England's plans for the tournament and the team could not afford to miss on him.
"Gary's, we'll have to wait and see. He's off for an x-ray either tonight [Saturday] or first thing in the morning. We've got our fingers crossed for him because we need him. His performances for Chelsea over the last six months have been fantastic. We limited Belgium tonight [Saturday] to very few efforts on goal and Gary was part of that, so we need him fit," ESPN quoted Gerrard as saying.
In other England news, QPR manager Mark Hughes feels Hodgson should have considered Paul Scholes for a spot in his 23-man squad. Scholes came out of retirement for Manchester United in January and has since impressed many people, leading to calls for Hodgson to persuade the midfielder to come out of international retirement as well and join the England squad in Poland and Ukraine.
"They will miss talent and experience so I wonder if they thought about a call to Paul Scholes. He came out of retirement for Manchester United and was fantastic. He doesn't give the ball away. I know Paul drew a line under his international career, but it would have been a call worth making. Just in case," the Daily Mail quoted Hughes as suggesting.
England leave for Poland on Wednesday and their opening fixture is on 11 June against France.