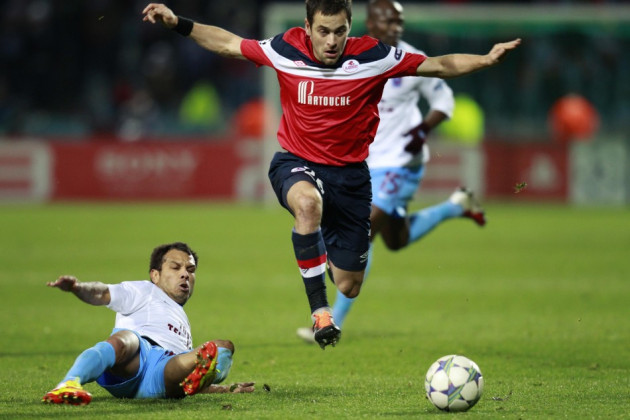 On-loan Liverpool midfielder Joe Cole revealed he is looking forward to his forthcoming trip to Merseyside and said he hoped to take in a game during his Christmas break.
Cole, 30, joined the French champions from Liverpool in the summer on a season-long loan, and has impressed since moving across the English Channel.
The England midfielder endured a torrid season with Liverpool in 2010-11 and opted to head abroad after being told he did not feature in manager Kenny Dalglish's long-term plans.
However, Cole insists there is no animosity with the Liverpool manager and said he planned to attend a game at Anfield while Ligue 1 is on a winter break.
"I've not had a Christmas off since I was 15, so I'm very happy about that," Cole told Liverpool's official Web site.
"It's great to be going home at Christmas and seeing my family and not going in and having pasta and chicken on Christmas Day and things.
"I'm going to go and watch a Liverpool game to say hello because obviously I'm still contracted to them, and I've got no other time to see Chelsea or West Ham. But I'm sure I'll catch a game at some point and I wish them all the best and I hope that they can continue to keep winning as much as they can."
Cole is yet to make a decision over whether to return to Liverpool when his loan deal expires next summer.
Lille manager Rudi Garcia has expressed an interest in keeping the midfielder at the club but any decision would be at the behest of Dalglish.
"Of course I would like to keep Joe Cole at the club next season," said Garcia. "He's not just a very talented player, but also a man of many qualities.
"He shares the values of Lille and northern France. He is a humble guy, and honest and approachable despite his fantastic CV as a player.
"His team-mates really appreciate him. He has the virtue of being a hard worker - he goes flat out all the time. I sometimes have to tell him during training to take his foot off the gas and save some energy. He is a pleasure to coach."