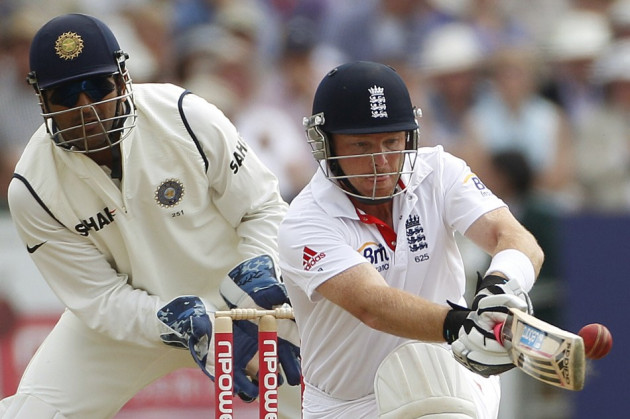 English cricket's ascendancy is undeniable and nowhere was this more apparent than in the end of season awards. Jonathan Trott picked up the International Cricket Council's Cricketer of the Year, while Alastair Cook was named Test Match Cricketer of the Year.
A veritable clean sweep of the top gongs and proof, if ever it were needed, of a meteoric rise in the fortunes of the England team over the last 12 months.
However, while England's top order may have garnered most of the plaudits in the ubiquitous '2011 Best of...' lists, the achievements of both Trott and Cook pale in comparison to Ian Bell's remarkable year.
Ignominious Year
Ian Bell, Belly, the Shermanator. England's much-maligned No.3 when he was humiliated by Shane Warne and Glenn McGrath in the 2005 Ashes has, over the last 12 months, emerged as England's most eye-catching batsman, cementing his place at the heart of the middle order and driving the side to the summit of Test cricket.
"Cook and Trott might have stolen the headlines, but Bell has been the real engine of the world's number one side," the World Cricket Show's Adam Bayfield said.
"His statistics this year speak for themselves - 5 centuries at an average of 118. The transformation from frustratingly timid to perhaps the classiest batsman on the planet is as dramatic as it is welcome."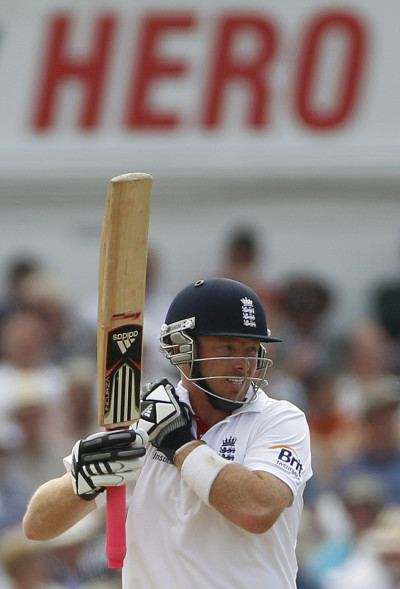 Between the fertile run-gathering of Trott and Cook, the eccentricities of Pietersen and the flamboyant elegance of Morgan, Bell's steady rise was largely unheralded before this summer's series against Sri Lanka and India.
For so many years he was one of the most divisive figures in the game. Lauded as one of the most technically gifted batsmen of his generation on debut in 2004 he was taken apart by the Australians, cruelly ribbed throughout the 2005 series by both sets of fans. He ended the series as the only batsman not to score a century, a cruel statistic among such exalted peers.
His personal nadir came in Kingston in early 2009, after he was widely castigated after a rash cut shot just before lunch precipitated an England collapse - they were bowled out for just 51. The next match, Bell was gone.
An enforced break from the game forced him to analyse and reconstruct his technique. A physical change was accompanied by a fortified mental resilience, a willingness to move smoothly forward into his strokes, rather than allowing himself to be penned back on the crease, and a new-found capacity to dominate the innings in a way he had previously struggled.
Upon his return to the Test arena in July 2009 he refused to be overawed, relishing his new found ability to impose his aggressive game on the opposition, rather than being dictated to - and the stats back up his resurgence.
Before summer 2009, Bell's Test average was 40.59. Since his recall in that summer's Ashes he has averaged 69. And in 2011 he has improved even further, hitting seven centuries in 20 innings, including a mammoth 234 against India at The Oval.
Against the Sri Lankans he registered five consecutive half-century or more. In 11 innings during the calendar year he racked up an astonishing 950 runs, more than any other batsman in the England side and second only to India's Rahul Dravid - who has 1067 from 21 innings. Bell's total has come in just 11 - enough said.
"It was a joy to watch Ian Bell [this summer] - and it was revealing too," said former England captain Nasser Hussain. "In the 2005 Ashes it was clear that while Pietersen loved the limelight, Bell most definitely did not. He had no presence at the crease, but his innings here [235 v India in the fourth Test at The Oval] is a reminder that the boy has become a man. He's no longer afraid to show everyone just how good he is.
"His technique hasn't really changed since the days when Shane Warne used to call him the Shermanator - but his attitude has."
Indian Summer
While Cook and Trott struggled to continue their rich Ashes form into the English summer, none of the England players have batted better than Bell since last winter's Ashes tour. His sublime 159 at Trent Bridge in the Third Test was followed with an even more significant 235 in the final game at The Oval as England completed a 4-0 whitewash of India.
Both innings came, in the absence of the injured Jonathan Trott, at No.3 and although Bell has publicly accepted he is likely to drop back down to number five for the January series against Pakistan, the 29-year-old must harbour serious aspirations of assuming the spot at first wicket down sooner rather than later.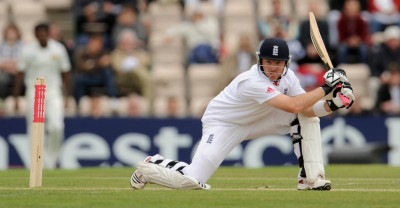 No.3 is the fulcrum of the side, the position all young batsmen fear above all else but one they all aspire to fill. This is Don Bradman and Viv Richards' spot; so, too Ricky Ponting and Rahul Dravid. Curiously, it is also where Bell bats for Warwickshire, with Trott at No.4.
Bell has always recognised the importance of batting at No.3 and he has previously mentioned that in Test cricket he would relish the chance to return to the position he was first picked to fill.However, cricket writer Adam Bayfield believes it would be wrong to alter the make-up of a successful side going into a crucial 12 months for the world's No.1 side.
"Bell has shown he's capable of playing at number three, but he should remain at number five for the foreseeable future," Bayfield said.
"Jonathan Trott has been virtually faultless at three, and is much more suited to that role than to lower down the order. The batting line-up is working beautifully as it is. There's no need to change it.
"There's too much significance attached to the number three position. It's an important role, but it's not the be-all and end-all. Lara, Tendulkar and Kallis all preferred to bat slightly further down the order. And that didn't exactly hamper their careers."
In the end, it is a moot point. Bell will undoubtedly return to No.5 for the upcoming Pakistan series - an ever more calming presence at the base of the strongest batting line-up in world cricket. Wherever he is asked to play there is no question that over the past 12 months Bell has demonstrated there is still a place for old-fashioned stroke play and unflashy aggressiveness in the modern game.
He is currently third in the ICC Test rankings, behind South Africa's Jacques Kallis and Kumar Sangakkara of Sri Lanka. This time next year, expect him to sit atop the pile.