Andrew Strauss has admitted he is bitterly disappointed after England lost their number one standing in test cricket to South Africa this afternoon, as the side fell to a 2-0 loss in the series.
A loss appeared to be coming all day, and after Ian Bell and James Taylor went out early, the Lions were 45/4.
A comeback was at one stage a far away hope, with Jonathon Trott, Jonathan Bairstow and Matt Prior doing their best to keep the side in the running with respective half centuries, but it wasn't enough and just before 5pm South Africa took Prior out for 73, and the number one spot with him.
"We're all bitterly disappointed, there was always going to be a lot to do," Strauss told the BBC after the match.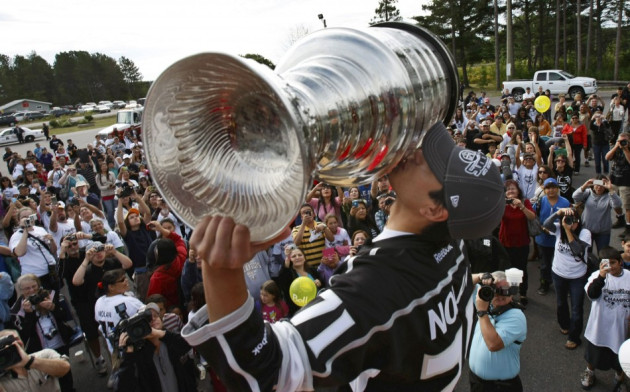 "It was an outstanding Test match but South Africa played the better cricket and they've deserved it, although losing our number one ranking is a bitter pill to swallow. I'm very proud of the guys for the commitment, desire and effort they showed."
Matt Prior added: "It is back to the drawing board, back to a lot of hard work and back to trying to get back to world number one."
Meanwhile, South Africa's Hashim Amla couldn't be happier with the result, saying it showed how the side can perform under pressure as England mounted a last minute failed comeback.
It's been an amazing Test match," he explained. "England had to come out and play as a draw wasn't going to help their cause, we had a few moments of drama but we held our nerve and the way Vernon bowled was incredible.
"I hope there's better to come, we're a team that's growing - a few of us have been playing together for three or four years, hopefully we can get better but this series was phenomenal."