Roy Hodgson has overseen England to their highest ever FIFA ranking as we sit 10 places higher than the mighty Brazil and four ahead of Lionel Messi's Argentina.
England are now ranked as the third best team in the world after Uruguay slipped down to fourth having lost points due to the devaluation of matches from last year's Copa America tournament, which they won.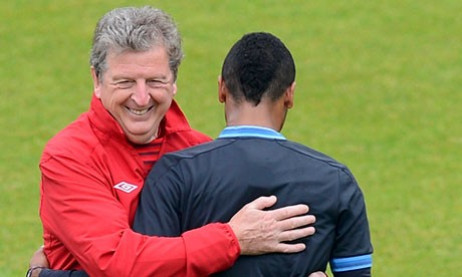 The Three Lions are still well short of Euro 2012 winners Spain, while Germany have retained their place in second position, four places above Italy who prevented them from being in the final against Vicente Bel Bosque's side.
The latest rankings takes into account 12 matches played by sides in the last month, with Lebanon enjoying the biggest move in rank by moving up 17 places.
However, England's success could be short lived as the next round of ranking matches will include a difficult friendly against Euro 2012 finalists Italy in what will be a tough test for Hodgson.
The FIFA rankings have often been questioned and it certainly comes as a surprise to see Brazil down in 13th place with the current Under-23 side competing at the London 2012 Olympics looking extremely impressive.
While Brazil have continued to slide down the rankings, the current England side is ranked higher than ever before and beats the fifth place they achieved under former boss Fabio Capello who oversaw them rise from 11th place when he first took charge.