Pakistan left-arm pacer Mohammad Amir's return to England where he was implicated in one of the biggest scandals in cricket has drawn criticism from the British media. One of the Three Lions' greatest spinners Graeme Swann has hit out saying that the 24-year-old should have been banned for life for his role in spot-fixing.
Former English cricketer and batting legend Kevin Pietersen too has joined the debate echoing the words of his former teammates claiming that "any sportsperson caught match-fixing, spot-fixing or taking drugs should be banned for life". Writing in his column for the Telegraph, Pietersen felt that allowing tainted cricketers to return makes the sport of cricket lose all credibility.
"Any sportsman or woman caught match-fixing, spot fixing or taking drugs should be banned for life. They have broken the rules, should pay the price and not be given a second chance."
"People always deserve a second chance in life but sport is different. We are paid to play a sport we love and are damn lucky to lead the life of a professional cricketer. To try to gain an advantage by taking drugs or devaluing your sport by being bribed is breaking the 11<sup>th and 12<sup>th commandments. There can be no way back."
Amir, who is certain to play in the first Test at Lords on Thursday, returns to the same venue where he along with fellow pace bowler Mohammad Asif and then-skipper Salman Butt deliberately bowled no-balls for money.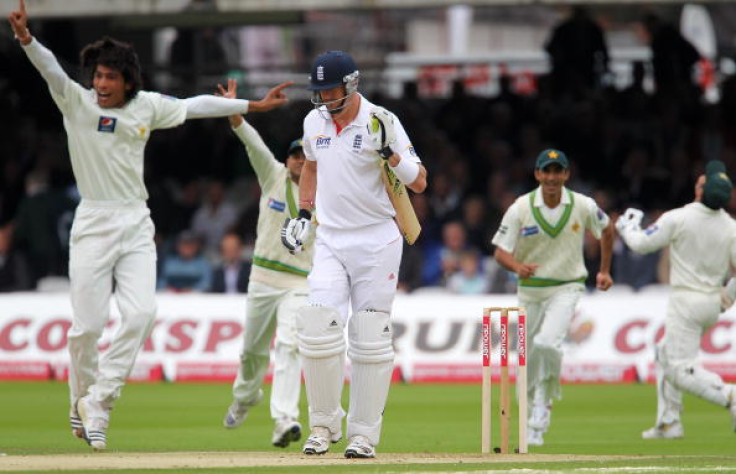 The then 18-year-old was the first to admit his guilt, which led to a five-year suspension by the International Cricket Council (ICC). He also served a six-month jail sentence during his suspension before being released for good behaviour.
While Amir was allowed to return to the Pakistan cricket fold, the other two perpetrators Asif and Butt played domestic cricket but are yet to feature in the national team's plans. The Men in Green are currently on tour in England where they will play four Test matches, five One Day Internationals (ODIs) and a solitary T20 International against the hosts.