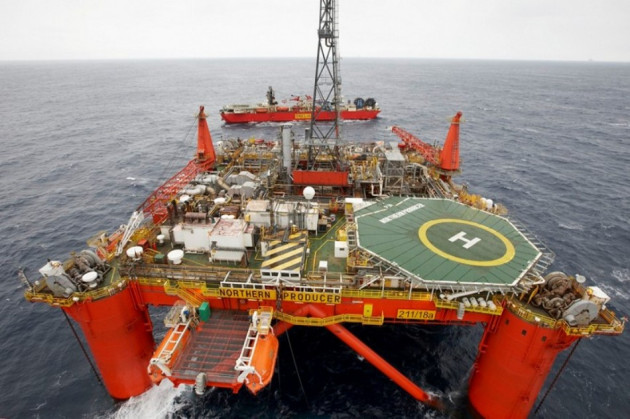 British oil producer EnQuest will announce on 15 November that it is going ahead with a multi-billion pound project in the North Sea that would create up to 20,000 jobs, according to a media report.
The Daily Telegraph said the company will invest £4bn ($6.4bn, €4.8bn) in the Kraken field that contains 137m barrels of oil, representing about 1.5% of the remaining oil reserves in the UK.
Production is expected start in 2016-17, when the company would have spent £1.2bn in the project. The remaining investment will be made over the 25-year lifetime of the field.
Kraken oil field is 78 miles east of the Shetland Islands. The field, where extraction is more difficult than in typical fields, benefited from targeted tax breaks.
EnQuest CEO Amjad Bseisu said that 80% of the £4bn investment will be made in the UK. The 20,000 jobs would be direct and indirect jobs created during the construction phase.
"It's an important investment for the UK - the largest investment this year," Bseisu told the newspaper.
Question of North Sea Revival
Nevertheless, Bseisu did not signal a revival at the North Sea with the investment.
"Unfortunately the North Sea is still in declining mode. A lot of the easy large fields have been discovered; this is, unusually, a large field and there are not too many others," he said.
Independent oil producer EnQuest is specialised in extending the life of old oil fields. All of the company's oil production takes place in the North Sea.
It is the largest UK independent oil producer in the North Sea, with a portfolio of producing assets and major development projects, including the Thistle, Deveron, Heather, Broom, West Don and Don Southwest fields and the Alma/Galia development.
Earlier in 2013, Britain launched a review of the North Sea, as it explored options to increase oil production to meet rising energy needs and curb high prices. In the UK, oil output has been in decline since 1999.