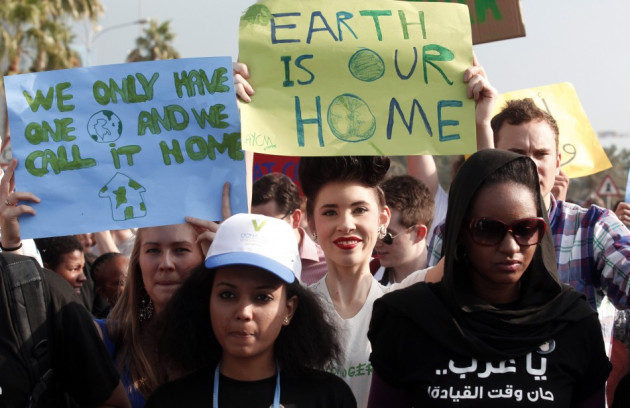 Global carbon dioxide emissions are set to reach a record high this year, hitting 35.6 billion tonnes by the end of 2012.
The Global Carbon Project, working with researchers from the University of East Anglia (UEA), said there will be a 2.6 per cent rise in CO2 emissions in 2012 compared to the year before.
This announcement comes ahead of the expiration of the Kyoto Protocol, an agreement made in 1997 to reduce the emissions of greenhouse gases.
In total, 37 nations met in Kyoto, Japan, to reach a treaty. They pledged to reduce emissions from the 1990 levels by 4.2 per cent between 2008 and 2012.
Since it was introduced in 2005, 191 countries have signed and ratified the Kyoto Protocol, with the only signatory state not to have ratified it being the US.
However, despite its uptake, the protocol has done little to curb emissions and on 1 January, 2013, it will expire. This means the planet will be left with no international climate regulation and countries can go back to emitting greenhouse gasses as much as they like.
UEA has said the predicted global emissions for 2012 are 58 per cent higher than the 1990 levels.
China, the US and the European Union were responsible for the most emissions, with 28 per cent, 16 per cent and 11 per cent respectively. India followed with seven per cent of emissions.
UEA said current CO2 levels are far higher than those needed to limit global warming to a maximum of two degrees Celsius, an international target set in 2009.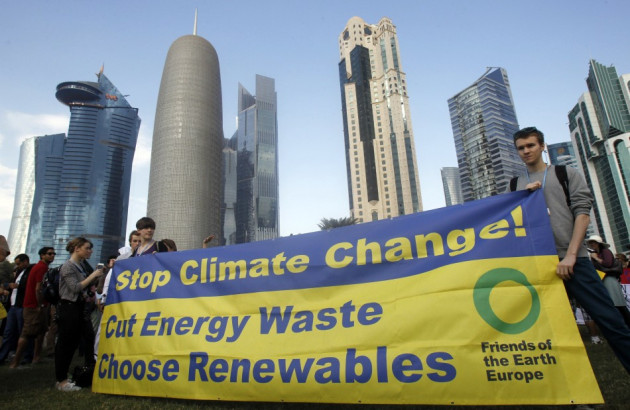 At present, almost 200 countries are gathered in Doha, Qatar, for the latest climate change summit, with talks coming to a close on 7 December.
Professor Corinne Le Quéré, from the UEA, said: "These latest figures come amidst climate talks in Doha. But with emissions continuing to grow, it's as if no-one is listening to the entire scientific community.
"I am worried that the risks of dangerous climate change are too high on our current emissions trajectory. We need a radical plan."
Figures show that emissions from deforestation and other land-use change added 10 per cent to the emission levels. The report warned that current CO2 levels are already dangerously high and could have a costly impact on society.
Over the two-week conference, tensions between rich and poor nations have been growing, with many delegates from less-wealthy nations saying they would like rich countries to take on substantial cuts over the next five years.
The Alliance of Small Island States, the Least Developed Countries and the African Group, which represent the 100 countries most vulnerable to climate change, said wealthy countries are not doing enough to prevent climate change.
They said in a statement: "At a time when the impacts of climate change are growing more severe before our eyes, and with the survival of our nations increasingly in doubt, the country's most responsible for the crisis must agree to a second commitment period under the Kyoto Protocol that will deliver genuine benefits to the climate that sustains us all. Currently, what is on the table falls far short of this climate imperative.
"This conference comes in the wake of disasters that offered an alarming glimpse at what life on a warming planet looks like. A failure to build on the progress we have made at this critical juncture could be a set back from which we may never recover.
"If hard decisions to dramatically cut emissions are not made now, developing countries will be forced to confront adaptation and damage on a previously unimaginable scale."
Prior to the conference, a number of people criticised the choice of venue, as Qatar has the highest carbon emissions in the world per capita - three times as high as the US.