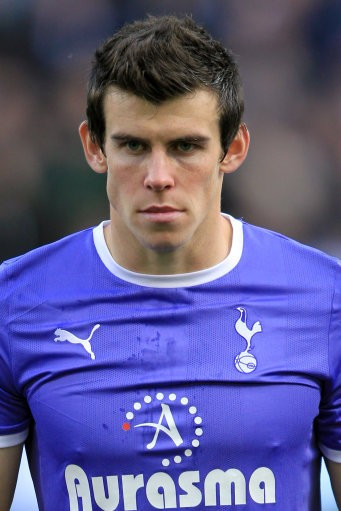 Tony Cascarino believes Gareth Bale's attacking abandonment epitomises Tottenham Hotspur's ethos this season.
Tottenham maintained their scintillating pursuit of the two Manchester clubs following their eye-catching 2-0 victory at Carrow Road on Tuesday night.
Gareth Bale was the standout performer for Harry Redknapp's much vaunted Tottenham side, and the aforementioned Cascarino believes the White Hart Lane wing wizard is one of the major factors behind their excellent form.
Tottenham are perhaps playing the most attractive football in the division thus far this season and Cascarino believes Harry Redknapp has instilled an ethos that would appear to thrive on a lack of positional discipline.
Citing Bale's tendency to crop up all over the pitch, Cascarino suggests Tottenham's unpredictable attacking flair makes them hugely engaging to the neutral, and he intimates Bale is the key exponent of that carefree potency.
"Gareth Bale appears to be the sort of player who would infuriate his team-mates." Cascarino told the Times while discussing Tottenham's match winner against Norwich. "He plays with total abandon, popping up on the left, the right, as a central striker and a midfield playmaker. Actually, though, this is OK: the consolation is that, as he was against Norwich City, there are times when he is completely unplayable.
"In fact, he is what makes Spurs so enthralling to watch. He epitomises everything that is great about Harry Redknapp's team.
"He careers all over the pitch, roaming wherever he pleases. His first goal found him on the penalty spot, like a traditional striker. His second came from the halfway line.
Cascarino believes the aforementioned Tottenham star can afford to roam all over the pitch because he the dynamic pace to compensate for his lack of positional discipline.
"He has such a remarkable engine, though, that he never seems to slow down. He is perfectly capable of picking the ball up, setting off on a powerful 60-yard run, losing it, tracking back and doing it all again. All with no let-up, all at top speed." Cascarino continued while discussing the Tottenham talisman.
"And what speed it is. His pace over distance is unmatched in the Barclays Premier League. He runs with the ball at speed like Cristiano Ronaldo. He burnt Norwich's players off for the second goal last night and there are few better players in the world when he is like this."
Tottenham are currently are in third place, seven points behind joint leaders Manchester City and Manchester United, and Harry Redknapp's side have a game in hand over their rivals.