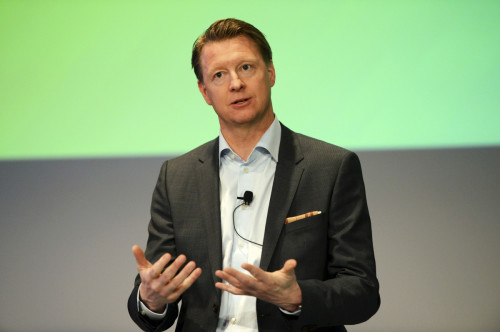 Ericsson AB chief executive officer Hans Vestberg is being considered by the Microsoft board as a potential replacement for its retiring CEO Steve Ballmer.
Dominated by former Nokia CEO Stephen Elop and internal executive Satya Nadella, the race for the top job at Microsoft is expected to conclude in either January or February, with this latest report from people briefed on the search marking the first time Vestberg's involvement has been made public.
Unnamed sources speaking to Bloomberg say Vestberg is in the running alongside Nadella and Elop, but added that the board hasn't yet reached a decision and who is under consideration is still subject to change.
Vestberg, 48, joined Ericsson in 1988 and was the company's chief financial officer from 2007 to 2009, before becoming CEO in January, 2010.
According to his company biography, Vestberg has held various management positions for Ericsson in China, Brazil, Mexico and the US, and is the international advisor to the Governor of Guangdong, China.
Search to conclude in 'early 2014'
Despite a steady stream of news leaked from insiders, Microsoft has revealed little about the process of hiring only its third CEO in its 38-year history. The company's lead independent director, John Thompson, published a blog post in December saying the search would be completed in the "early part of 2014." He revealed that the board had started with more than 100 candidates and has since narrowed the list to an unspecified number.
Replacing Ballmer, who is expected to depart before August, is not only a challenge for Microsoft, but also for whoever is selected to fill his place. They will have to work with a board manned by both Ballmer and Gates, who between them hold 8% of the company stock.
Sources familiar with the thinking of some candidates for the role say Ballmer and Gates' presence on the board has deterred them due to concern that the new CEO may lack independence in the role.
Other candidates include Microsoft executive vice president Tony Bates and chief operating officer Kevin Turner, people "familiar with the matter" have said.
The only potential candidate to speak out about the process is Ford CEO Alan Mulally, who said in January he would be staying with the car-maker until the end of 2014, as his contract demands.