Escaping Isis: The plight of civilians caught up in the battle for Mosul
Escape is incredibly dangerous: Isis has threatened to kill anyone caught trying to get out, and residents have to cross dangerous front lines to reach safety.
Cold, wet and hungry but relieved to be free of the militants' grip, desperate civilians trudge out of areas of western Mosul that have been recaptured from Isis. Carrying suitcase and blankets, some push children and sick elderly relatives in handcarts and wheelbarrows.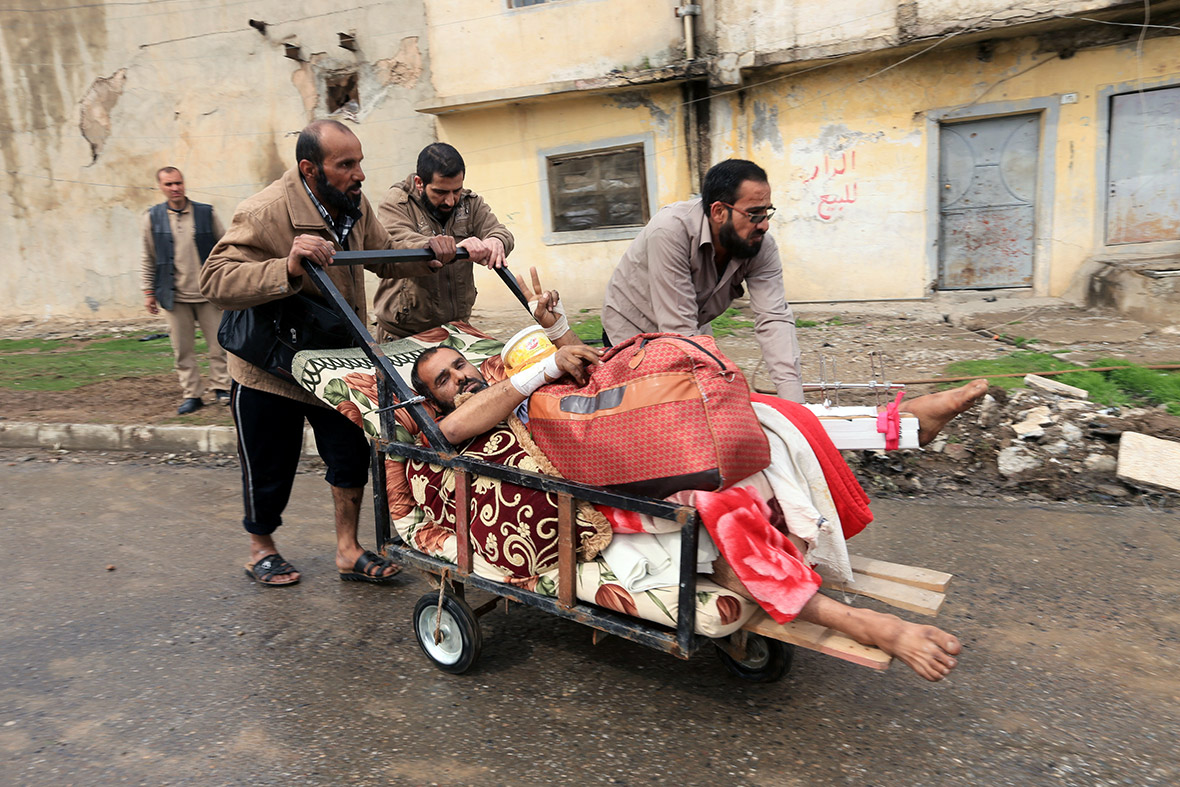 Soldiers pack them into trucks on the Mosul-Baghdad highway to be taken to processing areas. Most left in the dark early morning hours or after the army recaptured their neighbourhoods. Food had been scarce, they said. "We fled at 5am (0200 GMT) after the army had arrived. There has been a lot of shelling by Daesh," Hamid Hadi, a teacher, told Reuters. "Mostly we've been eating water mixed with tomatoes."
Residents trapped in western Mosul face dwindling supplies of food and fuel. Limited provisions enter through smuggling routes still in use despite the siege, according to a senior humanitarian official who spoke on condition of anonymity in line with regulations. However, prices have skyrocketed: the price of a kilogram of sugar has leaped from $1 (82p) to more than $20 (£16.50).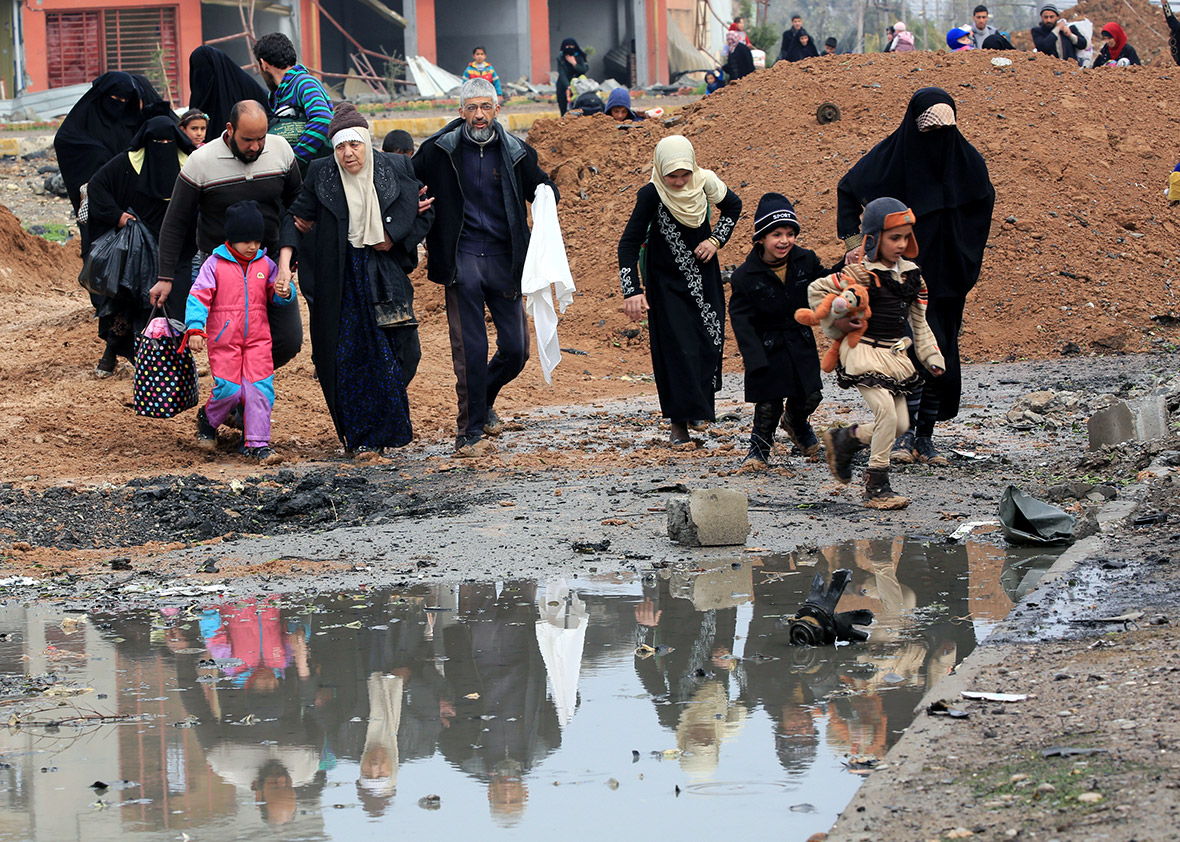 Bassam and his wife Asma, residents of a western neighbourhood recaptured by Iraqi forces, told AP they survived because they began stockpiling provisions back in October, before the Mosul assault began. Shops completely ran out of food more than two months ago, they said. "It was a nightmare and we are finally done with it. It cannot be described. There is no water and there is no food and nothing," said Ghanem Mohamed, who fled from the Wadi Hajjar district.
Around 50,000 civilians have fled in the past four weeks, according to the United Nations. Escape is incredibly dangerous: Isis has threatened to kill anyone caught trying to get out, and residents have to cross dangerous front lines to reach safety. But at times, the militants allow large groups to leave, giving cover for their own fighters to move as well.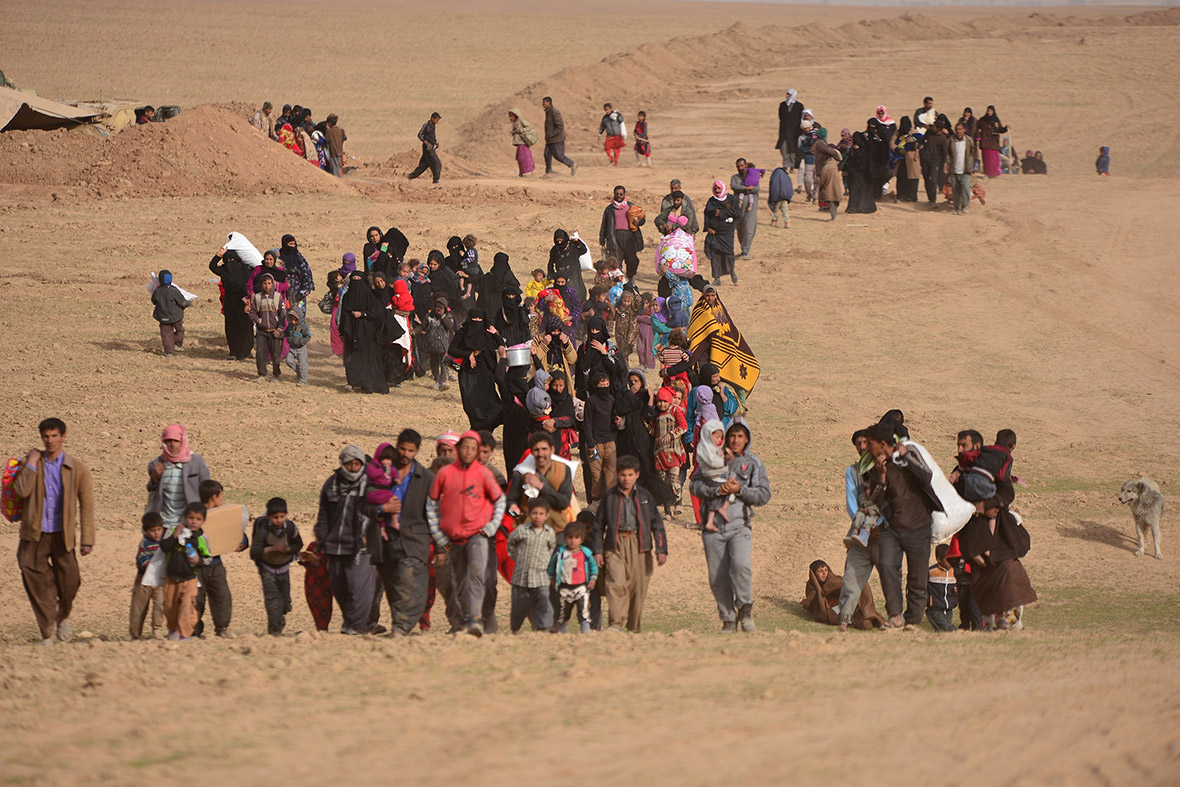 As many as 600,000 civilians are trapped with the militants inside Mosul, which Iraqi forces have effectively sealed off from the remaining territory that Isis controls in Iraq and Syria. The Iraqi forces include army, special forces, Kurdish peshmerga and Shi'ite militias.
Since starting the offensive in October, Iraqi forces with US-led coalition support have retaken eastern Mosul and about 30 per cent of the west from the militants, who are outnumbered but fiercely defending their last stronghold in Iraq. Iraqi troops have surrounded western Mosul and military leaders vow it's only a matter of time until they crush the last major stand of Isis in Iraq. But the militants are positioning themselves to defend the remains of their so-called "caliphate" in Syria and wage an insurgent campaign in Iraq.
The extremists are carrying out what looks like an organised, fighting withdrawal: a core of fighters is holding out in the city using hundreds of thousands of civilians as shields, tying down and bleeding the Iraqi military in urban combat. Meanwhile, the Pentagon and Iraqi officials say the senior Isis leadership has escaped to regroup in Syria and the deserts along the border to prepare for the future.
The civilian population is perhaps the main reason Isis has been able to hold out so long and turn Mosul into such a gruelling battle. It took months for Iraqi forces to drive them out of eastern Mosul while trying to avoid high casualties among residents amid house-to-house battles. Now some 2,000 militants, by a coalition estimate, are holed up in western Mosul with 700,000 civilians. IS fighters are holding most of those civilians hostage as shields, while forcing some to flee as cover for their troops.
Use of artillery and airpower has been dramatically stepped up, mostly by the Iraqi air force. "They are causing the real destruction," said federal police Corporal Abbas Takleef, whose unit retook the government complex. Recently, the coalition enabled more of its officers on the scene to approve air strikes, speeding up procedures. But more intense bombardment could translate into deaths among residents. Airwars, an independent group that tracks casualties from the campaign, said several hundred civilians have been killed in March alone.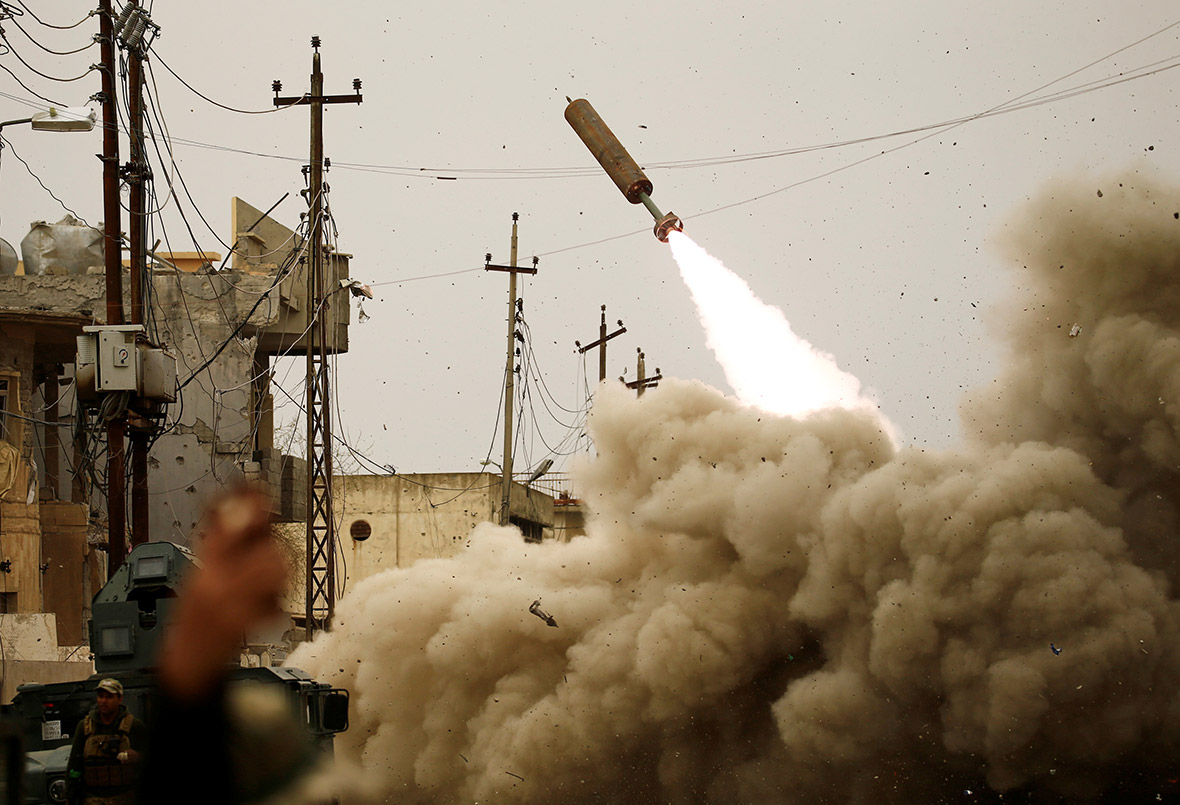 A prominent Iraqi Sunni politician has warned Washington the acceleration in a military campaign in western Mosul to drive out Isis is causing a sudden surge in civilian casualties that threatens to undermine the effort to crush the militants. Khamis Khanjar said at least 3,500 civilians have been killed since the push into the western side of the side last month.
"There were heavy casualties due to speeding up of military operations and we see this as a big mistake and residents who we are in touch with have much more fear than in the past of the ongoing military operations," Khanjar added in an interview in Amman. "We hope the US-led coalition doesn't hurry up in this way without taking into consideration the human lives," he added. Khanjar said the mounting casualties came mainly from air strikes and indiscriminate shelling of heavily crowded neighbourhoods as the US-trained elite Counter Terrorism Service (CTS) forces push deeper into the Old City and city centre.
Neither the Iraqi government nor the US coalition have announced civilian casualties in the biggest ground operation in Iraq since the US-led invasion of 2003.
© Copyright IBTimes 2023. All rights reserved.