Heartbreaking photos: Iraqi children killed by air strikes as battle against Isis in Mosul intensifies
Families trudge through rain and mud as they flee, many desperately hungry and traumatised by living under Isis rule.
From a distance, the exhausted Iraqis fleeing Isis-controlled areas of Mosul appear to be pushing their possessions on handcarts. However, their cargo is far more precious, and more tragic. Under the grubby blankets lie the blood-covered bodies of children killed in US-led air strikes.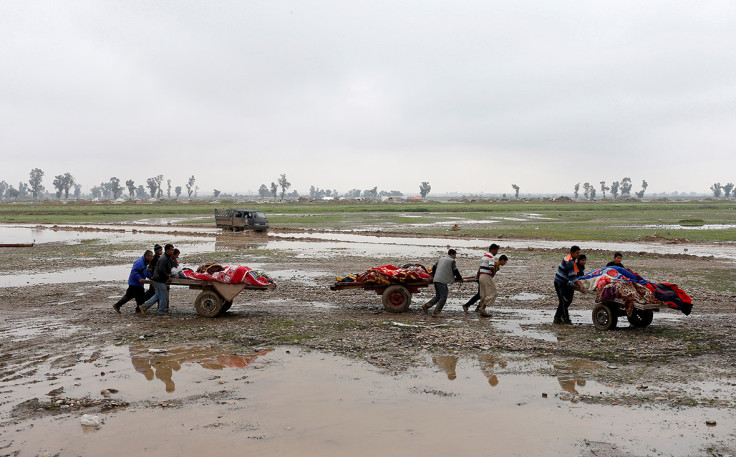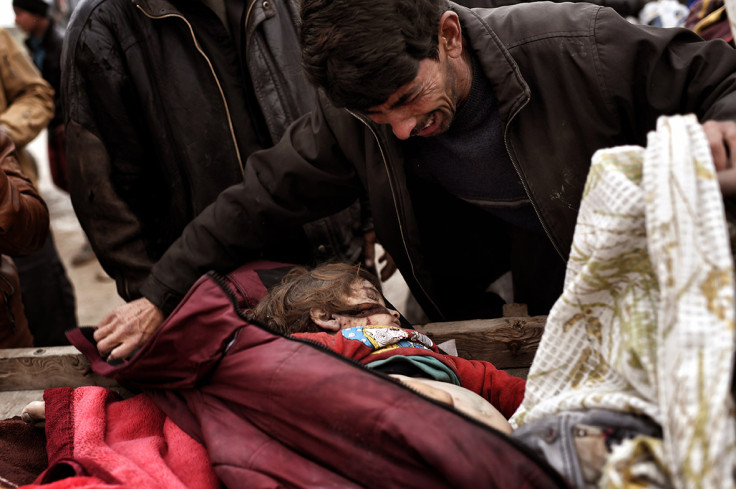 One man told Reuters an air strike had landed by Mosul's train station, an area the family had only just moved to after fleeing their home in the Wadi Hajjar neighbourhood where fighting had become too intense. Reuters could not verify his account.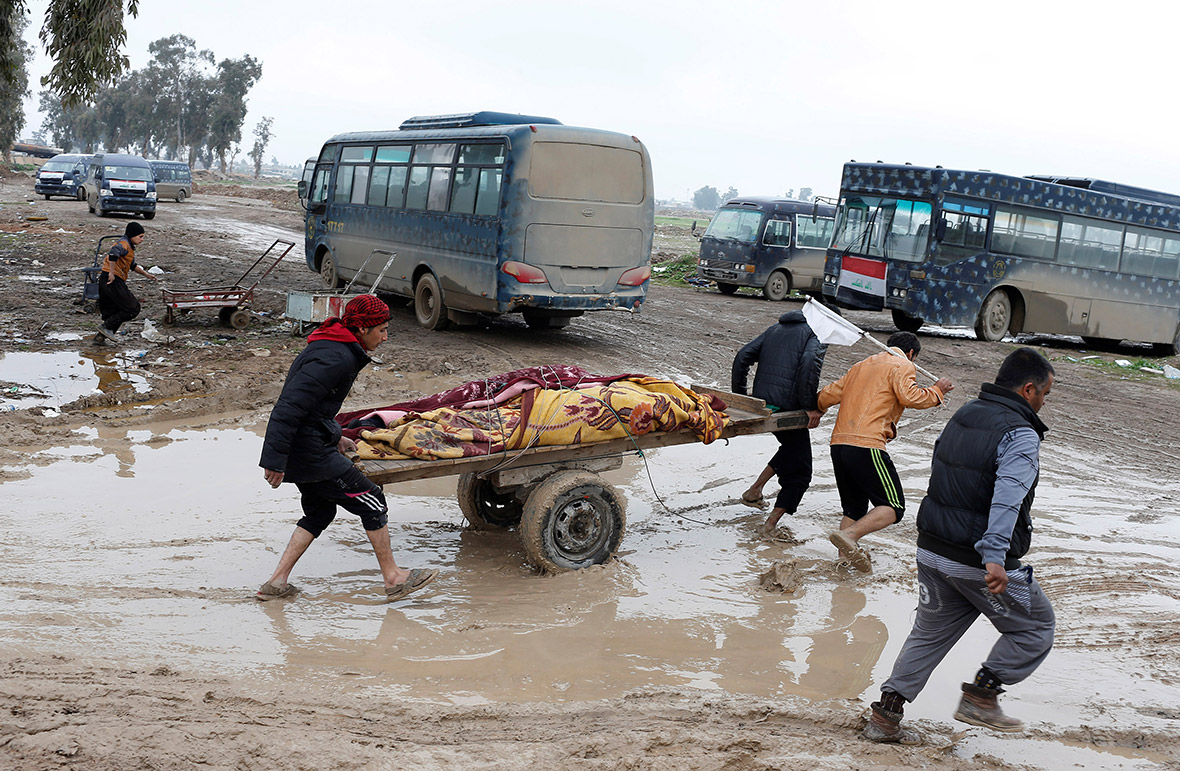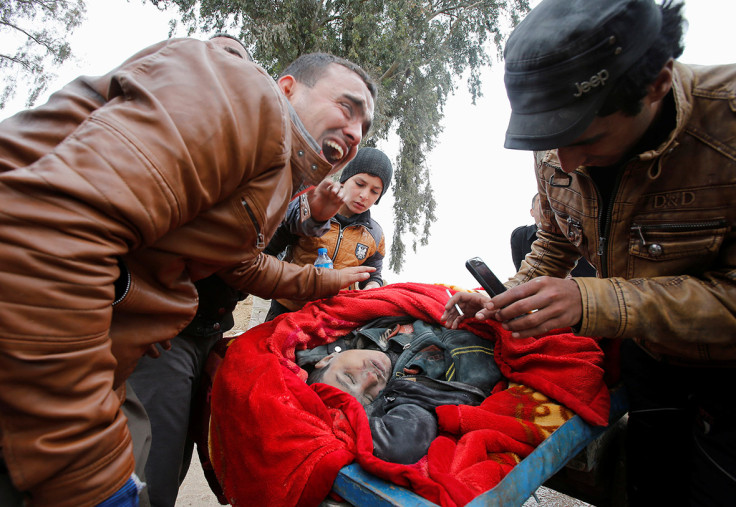 Residents have been trudging through rain and mud as they flee neighbourhoods recaptured by the government, many desperately hungry and traumatised by living under Isis rule. As many as 600,000 civilians are still trapped with the militants inside Mosul and thousands of residents have escaped to government lines in recent days but it has been impossible to tally the number of civilian casualties.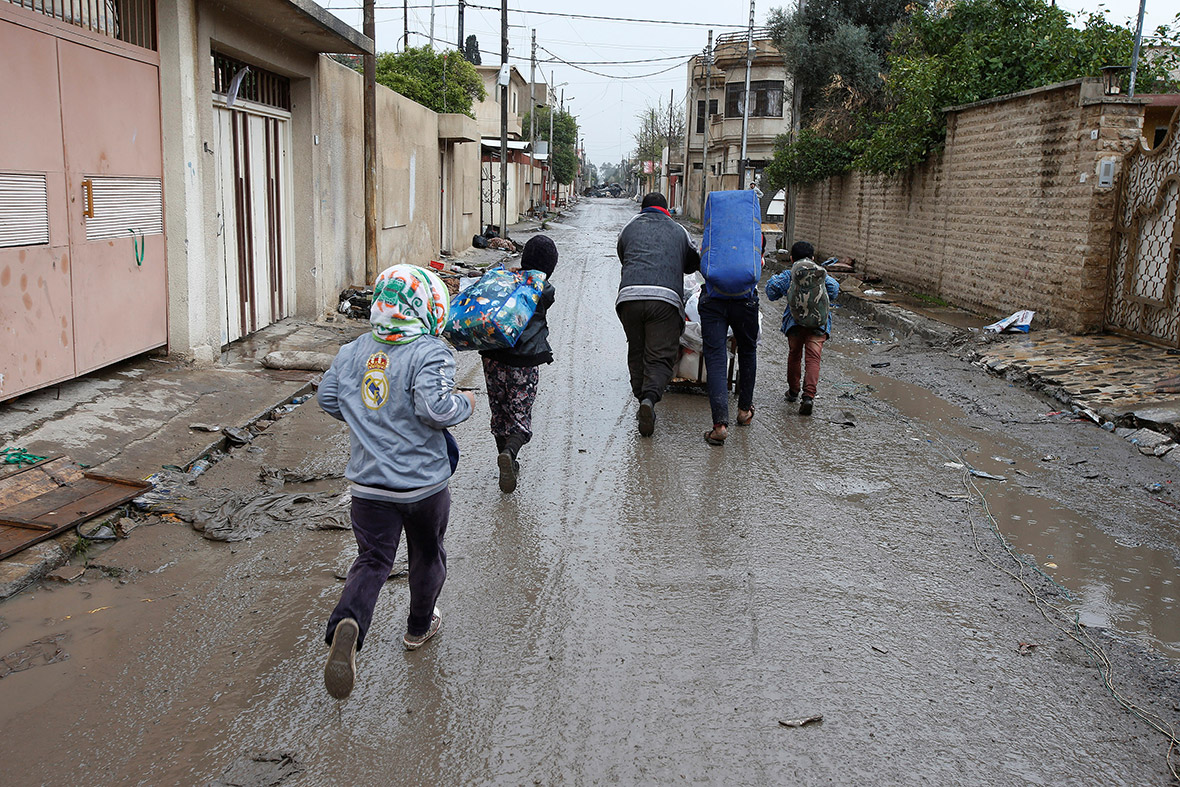 Residents trapped inside the Old City with the jihadists describe a desperate siege, with widespread hunger, destruction from air strikes, and civilians living in fear of revenge as the ultra-violent group gets cornered. The tightening encirclement is increasing civilian suffering, as food cannot get in and medical supplies run low.
Residents contacted by phone still inside the Old City said no food had been brought in for months, and people were surviving on lentils and other basic goods they had stocked. A girl in a displaced people's camp south of Mosul listed the prices of certain goods – $1 (80p) equivalent for just one egg, $3 (£2.40) for one cigarette.
The encirclement tactics do appear to be wearing down Isis, however. "The hospitals are full of wounded fighters," one resident told Reuters. "Wounded civilians as well, but the fighters get priority. They're treated urgently, by (Isis) doctors who include Russians, French, Germans," he said. Another resident contacted by phone said the militants had deployed snipers and car bombs around the hospitals, and that civilians were no longer being treated.
Iraqi forces battling Isis in Mosul have edged into the Old City and are in sight of the al-Nuri mosque, where Isis declared its caliphate nearly three years ago. The black jihadist flag hangs from its leaning minaret. Troops are meeting fierce resistance as militants retreat into the Old City, where street fighting is expected in the narrow alleyways and around the mosque.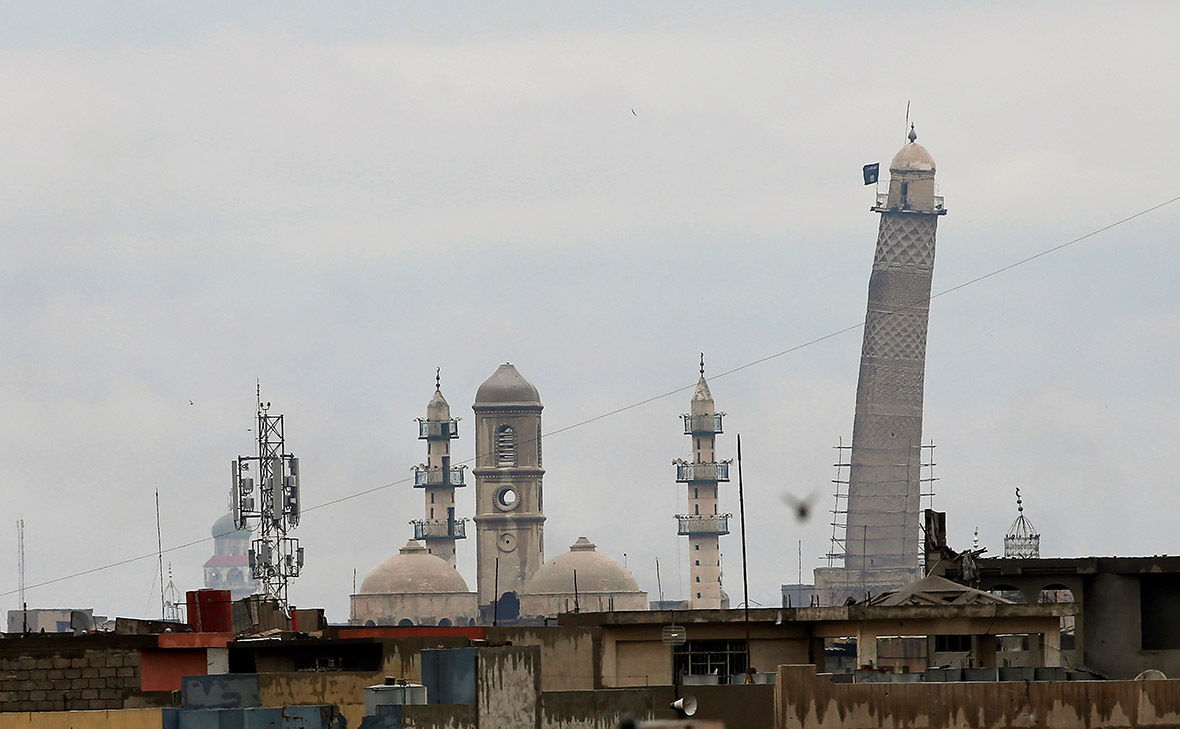 Iraqi leaders say the battle to recapture Mosul is reaching its final stages, trumpeting each gain made against the militants. However, it is hard to get an idea of the progress of the battle for Mosul, as Iraqi and US commanders offer conflicting accounts.
Major General Joseph Martin, the American commander of coalition ground forces in Iraq, said the troops had recaptured "a little over a third" of neighbourhoods west of the Tigris River, while Brigadier General Yahya Rasool, an Iraqi military spokesman, said they had retaken up to 60%.
Iraqi officials have overstated gains in the past, declaring areas liberated from IS militants only to see the resumption of fighting or militant attacks.
© Copyright IBTimes 2023. All rights reserved.