Essex Forced Caesarean Scandal: Social Services 'Acted Like Hitler Regime'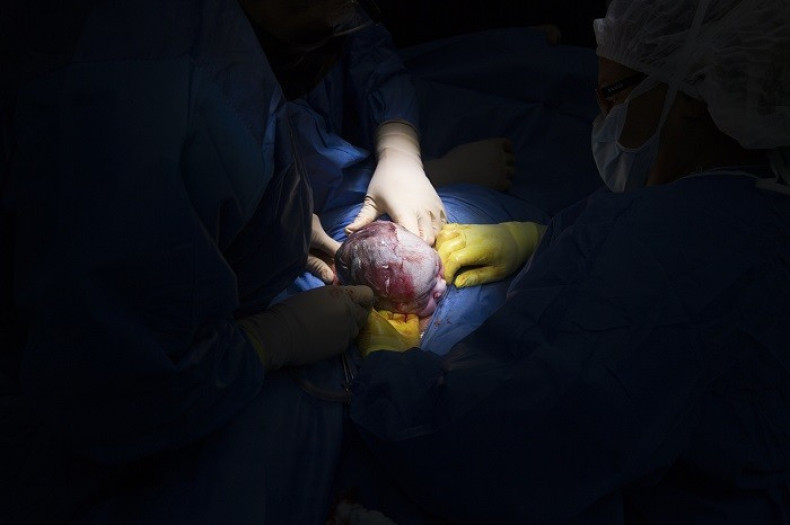 The Italian mother who had her baby forcibly removed by social services in Essex has claimed that she was treated like an animal.
The woman's lawyers told La Repubblica that the way in which Essex County Council dealt with her case was akin to something that would have happened "during the Hitler regime".
Lawyer Stefano Oliva added: "We have been in touch with the Italian Ministry of Justice and we are pursuing a legal path in England."
The woman, who has not been named, was sedated and admitted to a psychiatric hospital after suffering from an anxiety attack while she was on a two-week training course with Ryanair in Stansted, Essex.
During her detention under the Mental Health Act, the county council's social services obtained a court order to permit a caesarean section and for the baby to be taken into care.
The woman said: "I was sedated and deceived to give birth - that's how they took my daughter. I want my daughter back. I am suffering like an animal. They forced me to have a caesarean without telling me anything.
"The day of the birth I thought they were just moving me from one room to another. I was telling them I wanted to go back to Italy. Then I was sedated. When I woke up she [the baby] wasn't with me. They took her away from me.
"The caesarean was forced upon me, I wasn't even told about it. I did not give my consent either verbally or written, for my child to be adopted. The baby's natural father, who is Senegalese, and an American relative were both happy to take care of her but the English social services ignored me. Why did nobody help me?"
Bipolar disorder
Her father added: "I don't understand why she was forced to go through what she did. She is not mad, she is receiving treatment for bipolar disorder."
The woman has two other children aged four and 11 who are being cared for by her mother in Tuscany.
Her comments came as full details of the court ruling, made in February, were released. Mr Justice Roderick Newton said that the original court order by Mr Justice Mostyn for the caesarean was "unusual" and that the woman's treatment had been poor.
"I am critical of the doctors because it appears to me that she was despatched [in deed escorted] from the UK with undue haste simply because she wished to go back to Italy.
"I was led to believe that the mother was in a good state and a good frame of mind but nothing could have been further from the truth, because if one looks at the reports of the admitting doctors in Italy, it is clear that the mother was in a very poor state."
However, he said that her history of mental illness meant that the baby, known as P, should be put up for adoption: "If in later life P reads this judgment, as she may well do, I hope that she will appreciate that her mother in particular loved her and wished for her to return to live with her and to bring her up.
"I very much hope that the mother will be able to have an opportunity of meeting the adopters. It is important for P to know that her birth family, as I know they do, will continue to take a continuing interest in her.
"It will not be straightforward. It will not be easy. The mother is to return to Italy shortly but if it is possible and a meeting is offered I very much hope that the mother would be able to play her part in that."