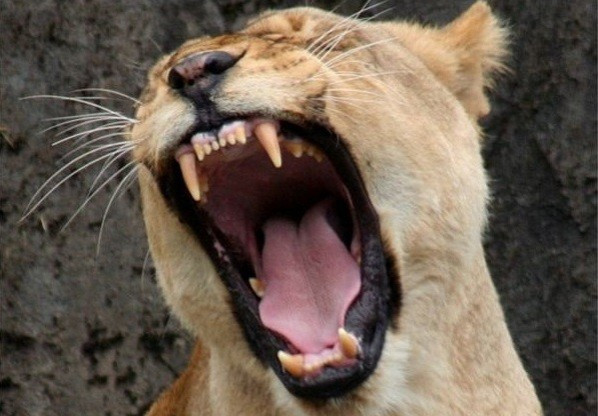 Armed officers, Colchester Zoo experts and helicopters have called off a hunt for a lion said was said to have been prowling near a caravan park in Essex.
Essex police initiated a full-fledged operation to find the big cat after a local resident claimed to have photographed the lioness on the move.
Police warned residents to stay inside their homes but after an 18-hour search, the hunt was called off.
"It definitely looked like a lion, the head, the body," said a farmer. "When it stood up you could see the tail as well and it was massive. I'm convinced it looked like a female lion, definitely. It just went up and down the hedge. We just watched it for about half an hour.
"The farmer went into the field and the animal took flight, went through the hedge into the next field and that's when we lost sight of it," Susan Wright, who took photographs, told Sky News.
The lioness did not escape from Colchester Zoo, confirmed the police. A nearby animal circus also confirmed that no lion had escaped from its enclosure.
Zoological director of Colchester Zoo, Anthony Tropeano, told the BBC: "The photograph shows an animal in a field, it is a sandy brown colour, but the photography is of such poor quality it's not possible for us to say one way or the other what it definitely is."
Another resident said he had heard a roaring sound nearby when walking down a street.
Experts used a thermal imaging camera to narrow down the location of the lioness.