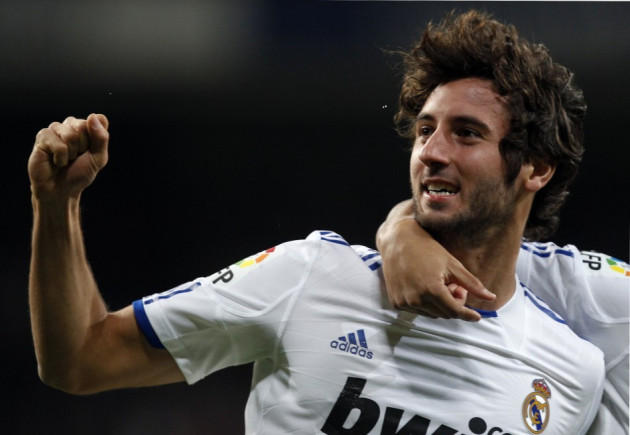 Queens Park Rangers' new signing, Esteban Granero, has dismissed speculation his summer transfer from Spanish champions Real Madrid was a mistake.
"It wasn't a hard decision to come here," the 25 year old midfielder explained, adding, "I'm hungry and here I will be able to grow as a player. Real Madrid is a great club, I have played there since I was eight. I spent three years in the first team and I will always be thankful to them. But it was time to change and the best way to do that was join QPR."
Granero, who has represented his country at the U21 level, joined the Hoops for £9m from the Santiago Bernabeu outfit after finding first team chances hard to come by in the Spanish capital. However, his time with Mark Hughes' side has not been happy so far. The Loftus Road club has yet to win a game this season and were most recently beaten 1-3 by champions Manchester City; Granero made his debut in that game. The Spaniard remains unfazed by the lack of wins so far.
"There are a lot of new players here so we must get to know each other first,'' the midfielder stressed, adding, "We must improve, but this team will do that when it spends more time together. One point from the first three games is not unexpected, but this is not the way it will remain. This season will be great, I can see that in my team-mates' faces. There are quality players here, so just give us time.''
QPR are 19th in the Premier League and next play Chelsea, at home, on 15 September.
League's Power and Pace is Good for me
Granero also spoke on the speed and physical intensity of the Premier League, claiming it played to his strengths.
"I'm an aggressive player in a good way and I will mix well with this type of football. I also like to play against my friends. I have friends here, for example I will play Mata on Saturday. I used to play with him in Real's academy. We are friends until two hours before the game," he explained. Granero will also face off with three other compatriots when the Blues come calling, in former Barcelona midfielder Oriel Romeu, ex-Osasuna right back Cesar Azpilicueta and striker Fernando Torres.
Studies on Hold
Finally, Granero has confirmed he has postponed plans to continue reading for a psychology degree, while he focuses on QPR. The Daily Mail reports also the player is a keen student of literature as well.