The Office of Government Ethics (OGE) said on Tuesday (14 January) that Kellyanne Conway had committed a "clear violation" of ethics rules when she promoted Ivanka Trump's clothing line on Fox breakfast TV show Fox & Friends.
The comments from the ethics watchdog come after White House Press Secretary Sean Spicer said that the senior advisor has been "counselled" about her actions.
"Under the present circumstances, there is strong reason to believe that Ms Conway has violated the Standards of Conduct Act and that disciplinary action is warranted," OGE director Walter Shaub wrote in a letter dated 13 February.
Shaub asked White House legal counsellor Stefan Passantino to respond by 28 February with the results of the investigation and any disciplinary action the White House had decided to take.
House Oversight Committee Chairman Jason Chaffetz, a Utah Republican, called Conway's comments "absolutely wrong, wrong, wrong" and asked the ethics office to recommend disciplinary action. Chaffetz applauded the OGE's response and urged President Donald Trump to follow Shaub's advice, The Washington Post reported.
"I appreciate the quick response from OGE and hope the White House heeds their recommendation," Chaffetz said in a statement.
Maryland Representative Elijah Cummings, who is the ranking Democrat on the House Oversight Committee, also agreed with the agency's assessment, calling Conway's comments "a textbook violation of federal ethics rules".
According to Politico, although Spicer said Conway had been "counselled" over her comments, Shaub noted the OGE had not received notification of any disciplinary action taken against her.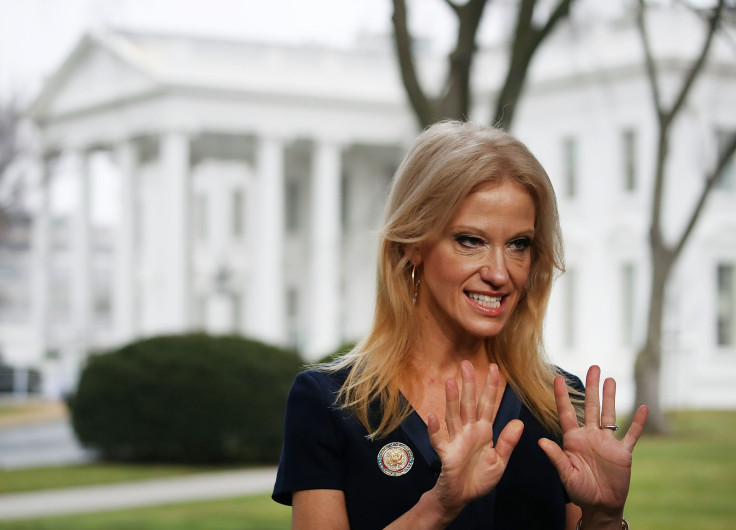 The latest scandal involving Conway occurred on 9 February when she appeared on Fox & Friends and offered what she described as a "free commercial" for Ivanka Trump's clothing line after it was pulled from retail store Nordstrom.
"I'm going to give a free commercial here," she said. "Go buy it today, everybody. You can find it online."
In his letter, Shaub said that Conway's remarks resemble a hypothetical example in the federal regulations of the kind of endorsement federal employees are banned from making.
"Ms Conway's actions track that example almost exactly," he wrote. "Therefore, I recommend that the White House investigate Ms Conway's actions and consider taking disciplinary action against her."
Despite its recommendations, the OGE cannot implement punishment itself for any rules violations. In a separate letter to the House Oversight Committee, Shaub noted that the ethics office can only issue a "non-binding" recommendation and inform the administration if an agency fails to discipline an employee.
"However, such notice would be ineffective in this case because any decision not to take disciplinary action would have been made by the President," Shaub wrote.
Ethics experts told The Washington Post that violating this particular rule could result in a multi-day suspension or loss of pay.