Ethiopia mourns Oromia stampede deaths as Kenya begins arrests
At least 52 people died during protest in Oromia, as activists claim police opened fire on protesters.
Ethiopia has started a three-day official mourning period over the death of dozens of people who died during a stampede at the weekend (1-2 October). At least 52 people lost their lives during a protest held at a a religious festival in Oromia, Ethiopia's largest state.
Activists have alleged the stampede was caused after security forces opened fire on protesters. They also claimed the death toll was much higher.
However, the government claimed the country was mourning the loss of innocent lives "because of the violence instigated by anti-peace forces".
The deadly stampede sparked protests in neighbouring Kenya, where 40 Oromo people were arrested after staging a rally which the government deemed as "illegal".
However, the group leader said protesters had notified authorities about the meeting at the City Park in Nairobi.
The stampede occurred after month of tensions in Oromia, where activists and rights groups claimed security forces have killed hundreds of people in their attempt to quash anti-governement protests.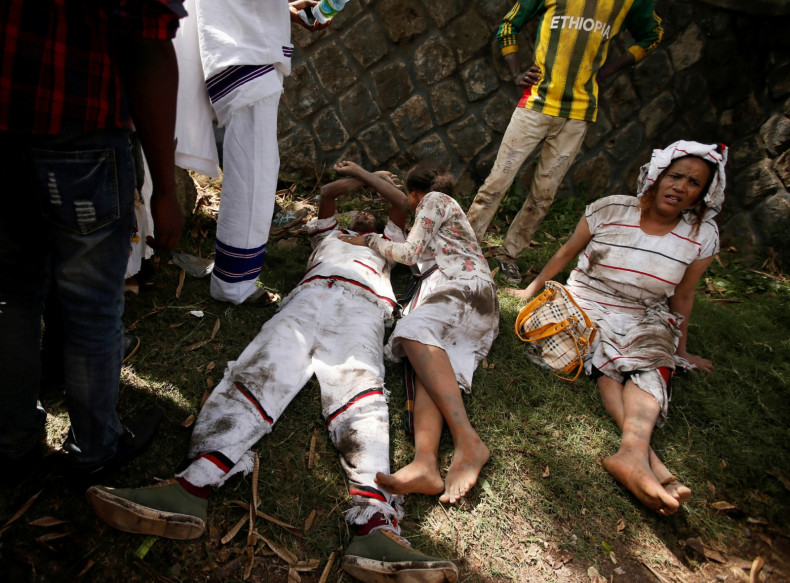 Tensions in Oromia
Demonstrators first took to the streets in November 2015, to voice dissent against a government draft plan that aimed to expand the boundaries of the capital Addis Ababa.
They argued the so-called 'Addis Ababa master plan' would lead to forced evictions of Oromo farmers who will lose their land and would undermine the survival of the Oromo culture and language
The Ethiopian government scrapped the master plan following increasing agitation which activists claimed led to the death of at least 400 people.
Protests are continuing, with people calling for self-rule, the liberation of political prisoners, the end of what they perceive as "military regime" in the region.
This includes the cessation of an alleged crackdown by security forces on "peaceful and unarmed" demonstrators, mainly students and farmers.