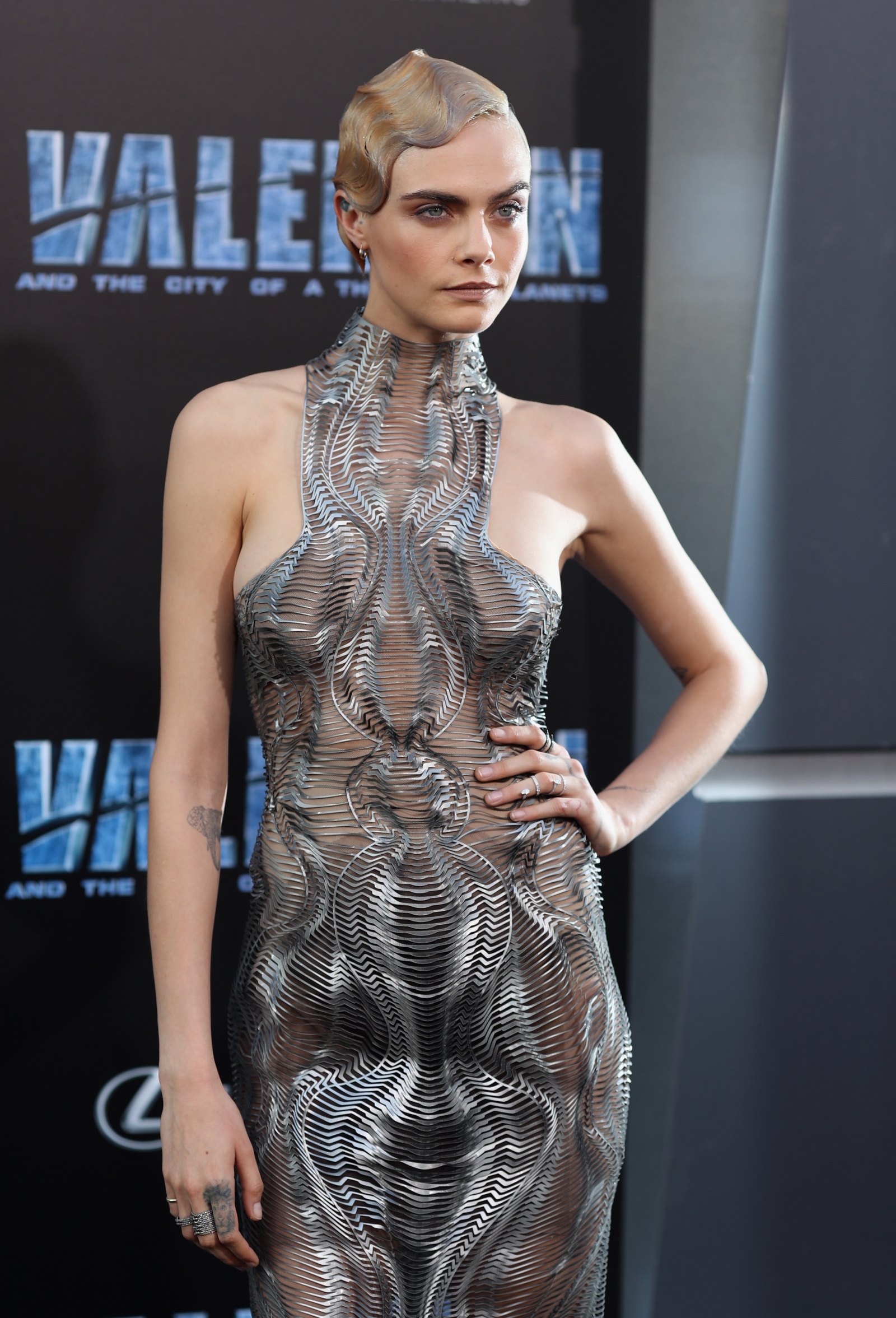 Keeping with the theme of her upcoming release, Valerian star Cara Delevingne chose to dress in a futuristic chain mail gown at the recent US premiere of her action flick. While the space-age style outfit ensured all eyes were on the supermodel, it also offered a generous flash of skin on the red carpet.
Delevingne complemented her metallic see-through outfit with a more demure hairstyle that seemed to be inspired by the old Hollywood look. In fact, Mara Roszak, the celebrity hairstylist who designed the faux wave, describes the finger-wave look as a "shining helmet over her shaved head."
But what demands attention is the generous display of skin in the floor-length Iris Van Herpen gown complete with strip-like details – a glimpse of which the model even shared with her fans on Instagram.
"Utterly perfect," one fan commented on her look leading the way for many others who flooded Delevingne's steamy image with gushing messages.
"An immensely beautiful dress," wrote a second viewer, while another noted about the Great Gatsby-inspired hair, saying, "Gorgeous the hair reminds me of kendall."
Never the one to shy away from the flashing cameras, the Victoria's Secret model created a storm at the premiere despite the risk of revealing more than she intended to with her outfit. However, she wasn't the only one to have caught paparazzi's attention at the event.
Decked in a bubblegum pink dress, Rihanna turned heads as she arrived at the film premiere. Her pink perfection was complete with an elongated train and a subtle flash of cleavage with the cold-shoulder neckline.
Supermodel Kendall Jenner and Cara's model sister Poppy Delevingne were also present for the Valerian premiere on Monday – as expected, dressed to the nines.