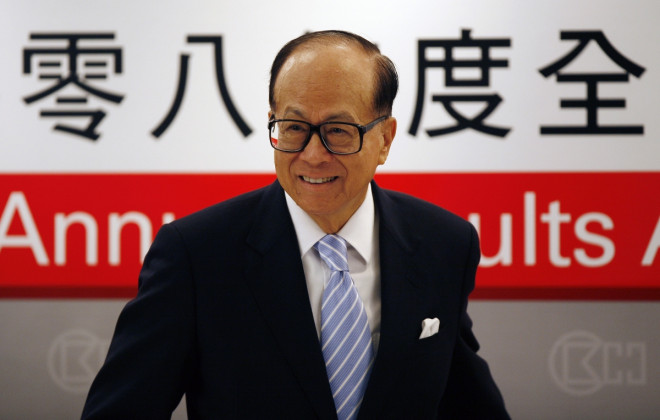 European Union has approved Hong Kong-based conglomerate Hutchison Whampoa's acquisition of Telefonica's Irish business, subject to conditions.
The €780m (£632m, $1bn) acquisition of O2 Ireland will enable the company controlled by Asia's richest man, Li Ka-shing, to strengthen its position in Europe.
Hutchinson operates Ireland's fourth-largest mobile network, while O2 Ireland is the second-largest in the country. British telecom major Vodafone will retain its No. 1 position in Ireland, despite the acquisition.
Hutchinson's Three Ireland welcomed the development, saying the deal would increase its market share to 37% with more than 2 million active users.
"With the combined strengths of the two businesses, Three will have the scale and financial strength necessary to compete more aggressively against the number one in the market. Our ability to invest coupled with the combined subscriber base of both businesses will create new competitive dynamics in the Irish telecoms market", Robert Finnegan, CEO Three, said in a statement.
"It leaves Three optimally positioned to become the No.1 player by providing the best value and service to our customers."
The company added that the deal would enable it to invest in building "a state-of-the-art 4G network, delivering very real benefits to customers in urban and rural areas throughout the country".
Hutchison Whampoa has so far invested over €1.1bn in its Irish business and is planning to invest €300m over the next three years in a new 4G network, according to Finnegan.
The European Commission has asked Hutchinson to sell up to 30% of the merged entity's network capacity to two virtual network operators to approve the deal.
In addition, the Hong Kong company will have to sell five blocks of mobile frequencies at a later stage and continue a network-sharing agreement with Eircom, the third-largest operator in the country.
"It is essential that healthy competition is preserved in mobile telecoms markets. The commitments offered by Hutchison 3G ensure that Irish consumers will continue to enjoy these benefits," EU Competition Commissioner Joaquin Almunia said.