EU to Ban Food Produced In Palestine's Jewish Settlements Including West Bank and Golan Heights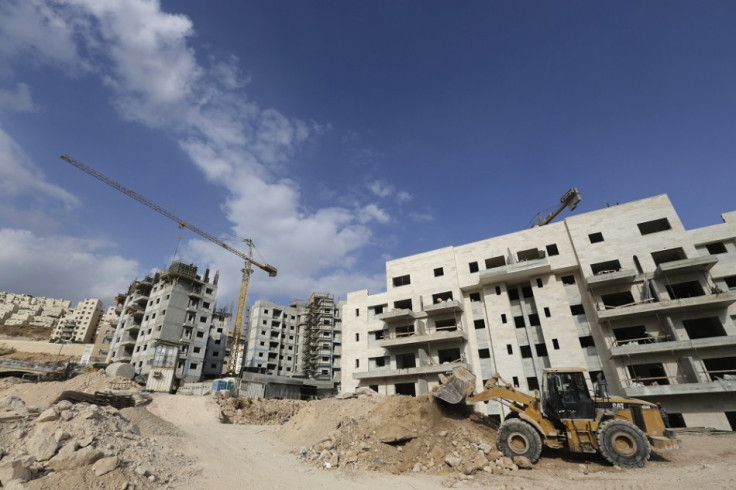 The European Union is to ban the import of all animal products – including eggs, poultry and dairy –produced in occupied settlements in Palestine.
According to Haaretz, the English language Israeli news website, the ban would be based on the EU's refusal to recognise Israel's claims to areas over the pre-1967 lines, which include the West Bank, Golan Heights and East Jerusalem.
Because the EU doesn't recognise the Israeli Agricultural Ministry's authority in these areas, the products are considered to be unregulated and, therefore, do not comply with EU import standards. The ban would come into place on 1 September, Haaretz's sources said.
The EU has already banned the import of organic goods produced beyond the Green Line that marks the borders, which have been internationally recognised since 1967.
In February, it informed Israel's Agricultural Ministry of its decision not to recognise its authority from September.
Ban's impact to be 'minimal'
In 2013, Israel exported $87m (£52m, $65m) worth of fruit and vegetables to the EU, and $36m worth of processed goods, according to a report by Haaretz's economic news website TheMarker.
The spokesperson for Israel's Agricultural Ministry, Amnon Liberman, said the impact would be "minimal" but that Israel is in talks with EU officials in an effort to force a change of heart.
Since 2012, goods produced in Jewish settlements in the West Bank have not benefited from a tax arrangement enjoyed by those made within the Green Line.
The move is the latest – and possibly the boldest – official line of action designed to exert pressure on Israel to remove the blockade of the Gaza Strip, despite the official line that the sanctions are for health reasons.
European Commission spokespeople were unavailable to comment at the time of writing.
Anti-Israel boycotts spreading
Across Europe, the campaign against Israeli goods has been ratcheting up. Ireland's largest food distributor SuperValu announced on 16 August that it had withdrawn Israeli products from its shops.
In July, Tesco announced it was to remove dates from Israel from its range. The UK's largest retailer denied this was because of the Gaza crisis, saying it was for "commercial reasons".
A company spokesman said: "It is clearly marked as 'West Bank (Israeli settlement produce)' so customers are fully aware of what they are buying. As part of our regular review of our range, we will not be selling this product for much longer."
Last weekend (16 August), a Sainsbury's store in Holborn, central London, removed kosher foods from sale over fears they would attract anti-Israel protesters.
© Copyright IBTimes 2023. All rights reserved.