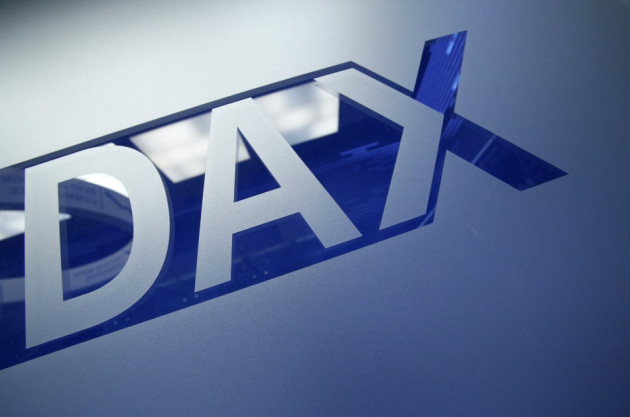 European markets opened higher, buoyed by news that eurozone leaders have agreed on a £822bn seven-year EU budget and have decided to spend ₤5bn over two years to reverse youth unemployment across the region.
Europe's FTSEEUROFIRST 300 rose 0.1% in early trade.
Britain's FTSE 100 and France's CAC 40 both gained 0.1% in early deals.
Germany's DAX rose 0.3%, Italy's FTSE MIB gained 0.4% and Spain's IBES was up 0.5% in opening trade.
In Brussels, European leaders agreed on a £822bn (€960bn, $1.25 trillion), seven-year, long-term EU budget. They also decided on a new plan to battle youth unemployment across the single-currency bloc.
The massive EU budget still needs full parliamentary approval.
The 27 countries will spend ₤5bn (€6bn, $7.8bn) over the next 24 months to train young people and create jobs across the bloc. As much as 11% of the workforce in the EU is now out of work.
EU leaders also accepted plans for the European Investment Bank to lend more funds to small and midsize businesses.
In the UK, the Nationwide Housing Price Index (HPI) reading rose 0.3% in May, compared to a 0.4% increase in April. The index measures the change in the selling price of houses with mortgages backed by Nationwide.
In France, consumer spending increased by 0.5% in volume in May after a 0.5% decrease in April, data from the national statistics office Insee shows. The increase was mainly attributable to a bounce in food products.
Germany will release preliminary annual CPI data. European investors will also be tracking Swedish monthly retail sales data, forecast to rise by 0.30% from 0.10% previously; and Norwegian core retail sales numbers, forecast to rise by 0.40% from a 0.60% dip previously, will also be out.
Later in the day, Canada will put out monthly GDP numbers.
In company news, Italy's Banca Popolare di Spoleto, Spain's Banco de Valencia, Cyprus Popular Bank and Russian gas firm Gazprom will all put out earnings reports today.
In Asia, the Japanese Nikkei ended 3.51% higher while South Korea's Kospi finished 1.56% higher. However, Australia's S&P/ASX closed 0.18% lower.
Earlier in Asia, markets outside China opened higher while Japanese stocks shot up after Japan reported higher-than-expected industrial output growth in May and following a rally on Wall Street where Fed quantitative easing (QE) fears eased further.
The Nikkei hit a three-week high while markets in mainland China witnessed choppy trade on concerns surrounding the country's growth trajectory.
Government data shows that Japanese industrial output beat expectations and rose 2% in May, suggesting the world's third largest economy was improving. The markets had expected a mere 0.2% increase in May output.
The Barclays head of the China banking sector May Yan said in a report that during a recent visit to Beijing, government-agency officials and think tanks indicated low visibility on economic growth and that the world's second largest economy may be heading towards a growth rate of 6.5% to 7.5% in 2013, as against the government's target of 7.5%.
Wall Street Rises
On Wall Street, indices ended higher after comments by Federal Reserve officials suggested that the central bank was in no rush to begin trimming its monetary stimulus anytime soon.
"Economic circumstances could diverge significantly from the FOMC's expectations," William Dudley, the influential head of the New York Fed told reporters.
"If labour market conditions and the economy's growth momentum were to be less favourable than in the FOMC's outlook - and this is what has happened in recent years - I would expect that the asset purchases would continue at a higher pace for longer," he said.
Elsewhere in the US, Atlanta Fed President Dennis Lockhart said the American economy's health would determine the pace of Fed bond buying. "There is no 'predetermined' pace of reductions in the asset purchases, nor is the stopping point fixed. The pace of purchases, the composition of purchases and the ultimate size of the Fed's balance sheet still depend on how economic conditions evolve."
The S&P 500 index closed 0.6% higher at 1,613.20. Materials were the sole laggard among its 10 major sectors. The Dow finished 0.8% higher at 15,024.49 logging its 15th triple digit move this month. The Nasdaq Composite ended 0.8% higher at 3,401.86.